My bambino was a week old at 12:05 pm Saturday the 21st. We are in SLOVIN' with him! Hee Hee...


Who needs anything when you have a sweet baby to love on all the day? The boys are totally smitten with him and fight over who will hold him. My mother has been here for about a month, a wonderful month, and Noah knows who she is. I love it. He knows the two women who take care of him. ;)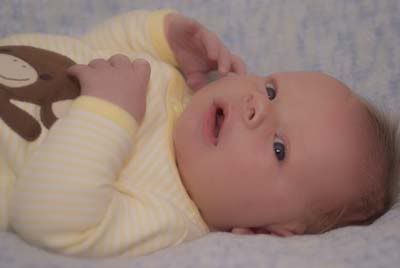 I PROMISE THE BIRTH STORY AND PHOTOS ARE COMING SOON. I just spend all my time snuggling three little boys. ;) I am sure you all understand.