We had the BEST time tonight with Myka and her family. We made our own sushi and it was YUMMY!
Eli with his sushi that he made all on his own. :)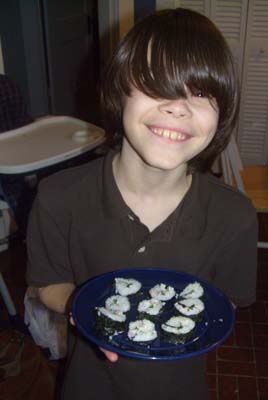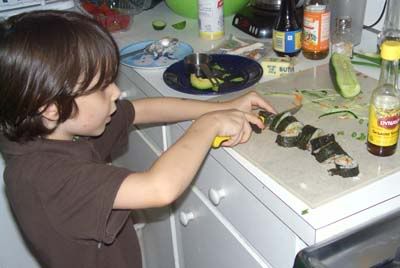 Remy with his sushi! I had to MAKE him look up from his plate. He was so excited.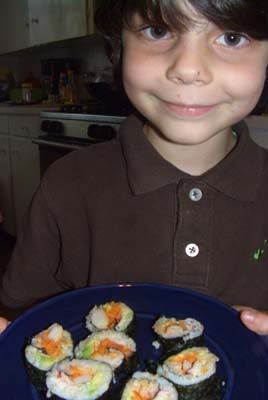 Elijah tried the wasabi and says it was HOT.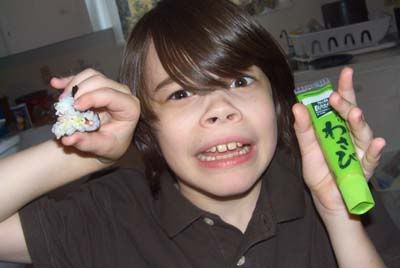 Alban, Myka's son, eating! Silly nut.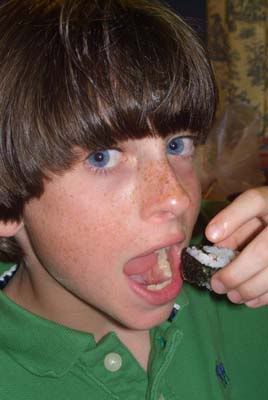 This is Myka's niece, the CUTIE! I asked her to be my daughter. She just stared at me.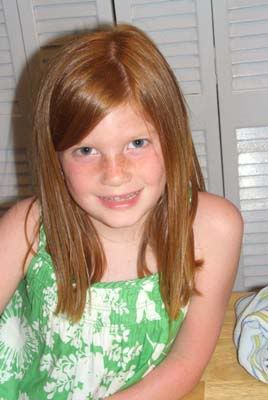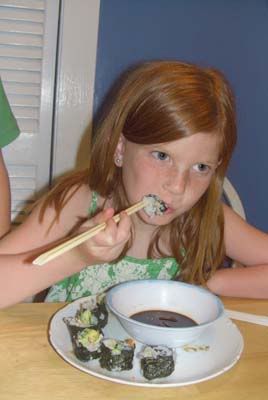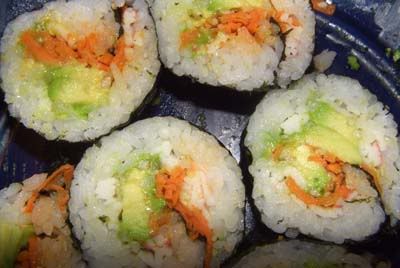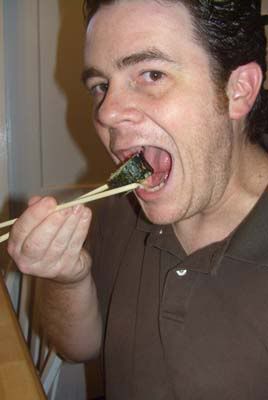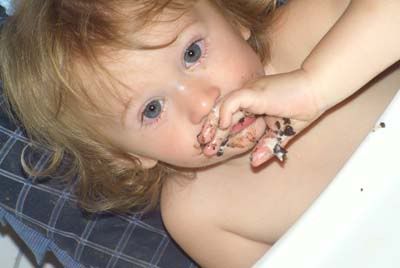 Myka, I needed today! Thankyou!