My boys are so big this year! They can do so much by themselves, Wahhhhh!
They each picked out a stencil online for their pumpkin's fate.
Remy helped his daddy get the stencil ready for the pumpkin.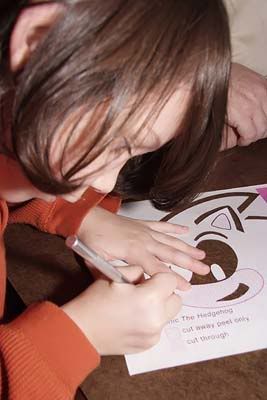 And the boys cleaned out the goop. Remy loved it and took over an hour, he had to do it all, and he had to get every bit out! Elijah was FINE to allow his father to do it.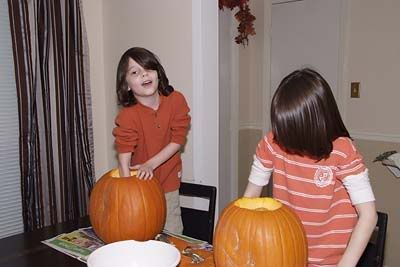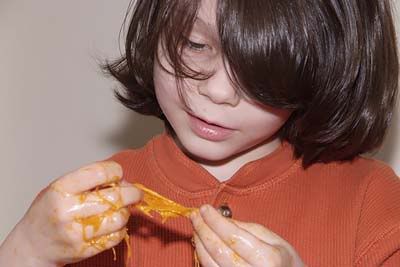 Elijah tracing the stencil.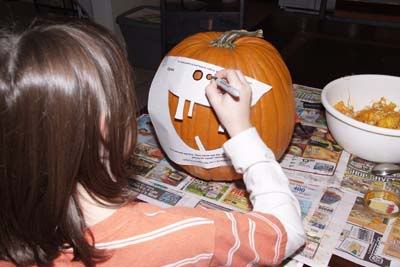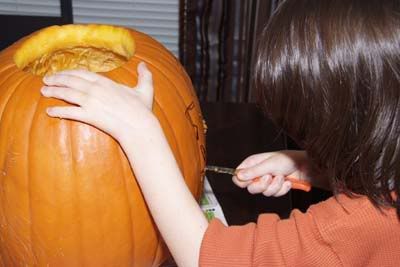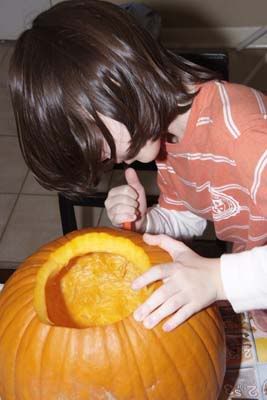 Elijah did all of his. Remy needed help from daddy because his was so much harder.
Remy and Daddy's Sonic pumpkin.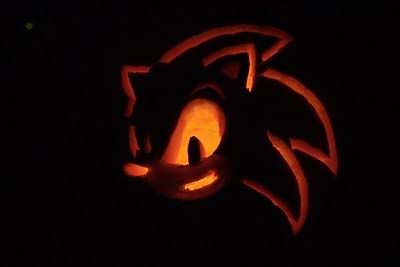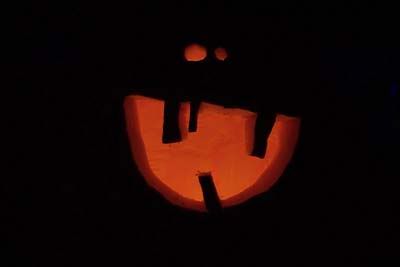 I made them homemade funnel cakes. Remy was in heaven! You can get it on Rachel Ray's website. They boys now want me to make them every year when they carve pumpkins.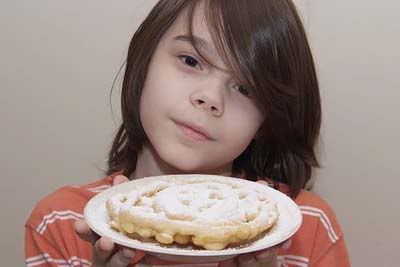 Elijah came up with a little side project. He made the pumpkin seeds into ghosts.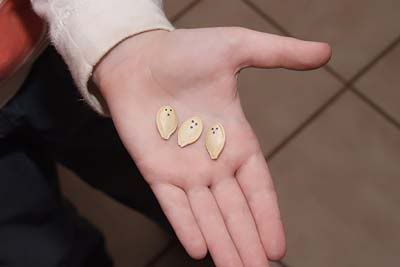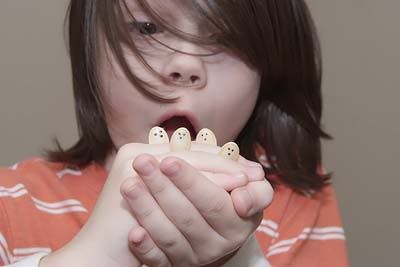 They had so much fun this year. :)