Want to make a secret message?
*Typing paper cut into little slips of paper
*Lemon juice, onion juice, or vinegar in a small bowl
*Large glass bowl with water in it.
Gather all your items together on a safe surface. We use an old art board for out messy stuff.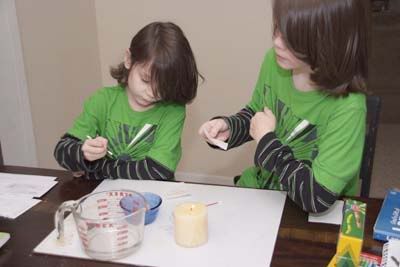 Use the Q-tips dipped in your choice of liquid, we used lemon juice, and write your secret message on the paper.
Now very CAREFULLY move your paper back and forth over your candle flame and watch your message appear!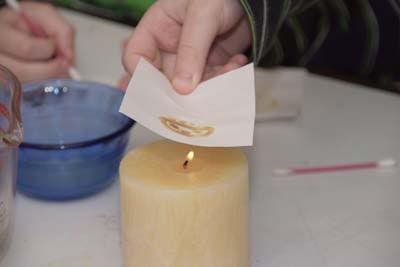 for FIRE! Have that large glass bowl of water HANDY! Tell them beforehand to put the burning paper in the water if it has a flame.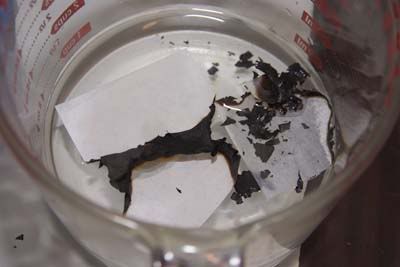 When you put the invisible "ink" on your paper those areas of the paper under go a chemical change and become similar to cellophane. These areas now have a lower ignition temperature and will burn before the "uninked" higher ignition areas of the paper.