So, while I am not all into the end of the world global warming hsyteria, I am very concerned about living as well as we can. The little froggies are trying to show us what our over use of chemicals, unfriendly agriculture, eating habits, and obsessive use of medication is doing to our water sources and general health. We should all be good steward's of the earth. We should want to have quality of life. I believe this can be helped with just the way we do normal daily things. We must get back to our roots as close as possible. God has a plan for our lives and he provided just what we needed.


This show is what gave me the frog idea for today:






We made these little origami frogs.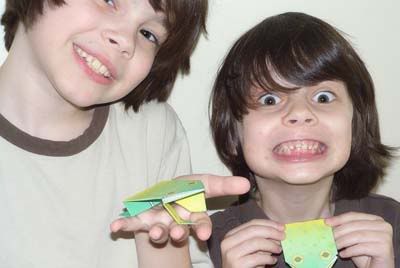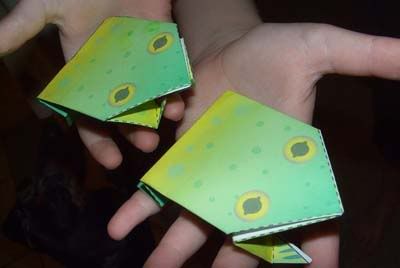 We loved these grilled tofu kabobs with a homemade cherry bbq sauce.
It tasted like something you would be served at Disney in Animal Kingdom. SO good!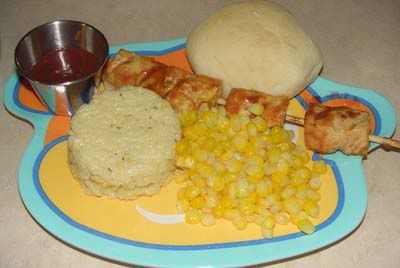 This was the cutest fruit critter we have ever made! Such a sweet little froggie to gobble up!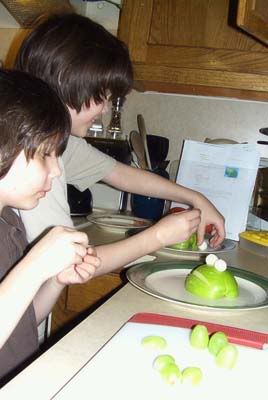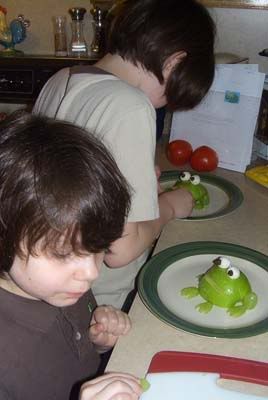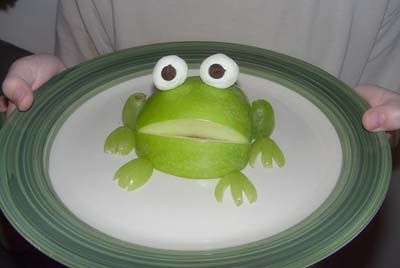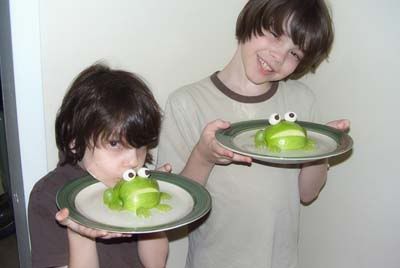 We finished up with some yummy frozen frog eggs, see those little black eggs in there? YUM!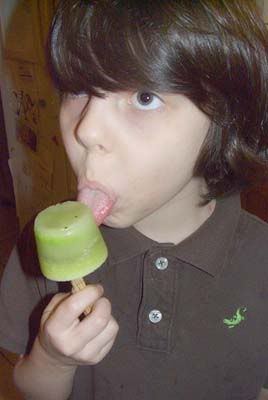 It was fun, but now my pregnant back is KILLING ME! ;)