One day we made impressions of Remy's teeth with apples.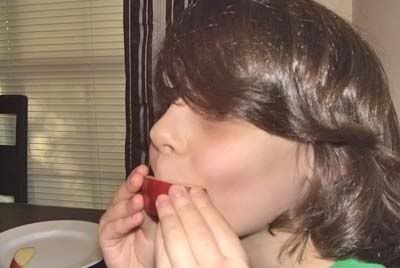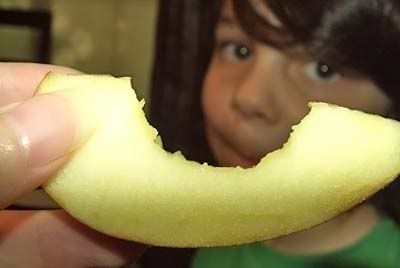 But, it didn't show his lack of teeth very well. Can you see the missing impressions in this one?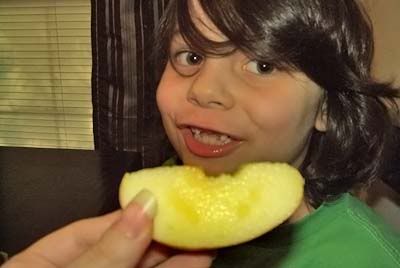 Well, if not just look at the wacky kidlet in the background and the way he is holding his lips back to show the real gap! HA HA HA!