I would like you to meet the best Grampy a boy could ever have. He is so gentle and patient. We love him so. Here he is with two of the smallest boys in the family.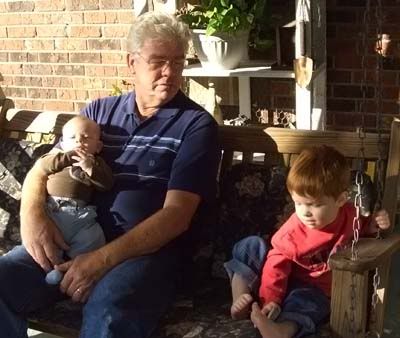 Matthew is alot like his daddy. I thank God for that all the time.


That night we stayed with Matt's parents and my sister in law Lindsay. She has four boys. Yep, a big old room of boys. Wouldn't have it any other way.