Elijah has been studying all of the wars to do with our more current American history the past months. After the WWI and WWII discussions I decided to take him to the museum. They had so much to look at. I don't have many photos from the trip because we had two other little ones with us and boy was it...hectic! HA!


If your in the area and have never been, GO!


We finally found the geocache under the "whirly bird". I think it was harder before they took it off for it's beauty appointment. Eli found it and he was so proud. Remy was a sour pouty boy. Urgh.






Our group! You may recognize those other little boys as Sabrina's Mikey and Tucker. :) Even Noah had a trip.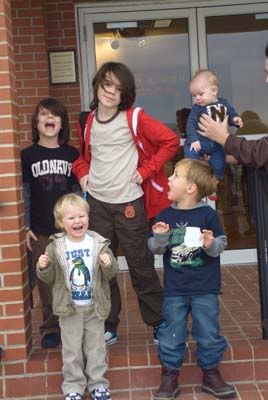 The little boys had a hard time at the museum, hands on everything, and just crazy! Ahhh! They loved this more.