The bigger boys found
GoGo's
about two years ago. It was a love affair that quickly swept through our home. They have so many of these things. They are really neat because you never know what Gogo you will get in the packs until you open it. Little surprises each time.


It was time to show Noah his Gogo's.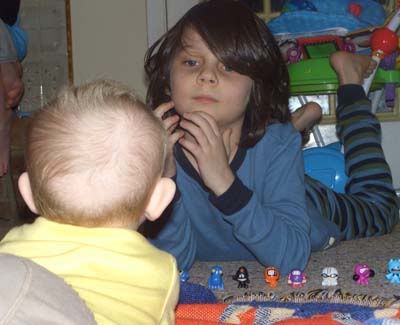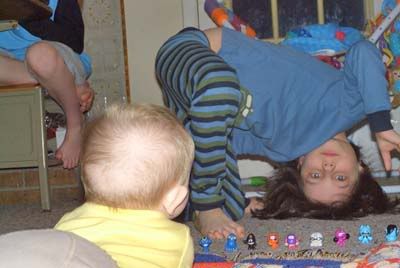 He enjoyed them but he wasn't allowed to play with them because they are so small.