If you were to do a search on my blog with the word "apple" you would see our sweet Mrs. Apple Tree of whom I speak. We love her. She gives us little apples to make jelly with each fall. She shelters us while we do spring school out of doors. She is one of the ones I will miss the most if we ever move from this house. This is back in 2009 and we had no clue we were ever going to add another person to that blanket.
I had an idea that there would be an extra baby come spring 2011 because baby number three was on the way in spring 2010!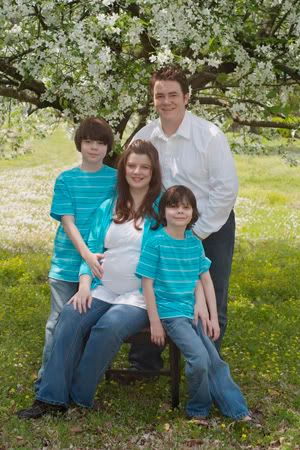 I never once thought this scene would be my spring 2011. I never knew it would be baby Bleu! I have a feeling that this photo of my sweet boys on a blanket this year will be a treasure to me in the years to come. Life changes so swiftly. Just think how big this wee boy will be next spring!
This big boy will be 13 the next time I post the first spring photo under the tree.
This one will be nine...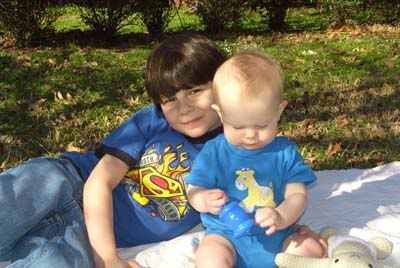 Spring under the tree with our baby has been the sweetest yet. Until next year we will enjoy our sweet Bumble Bleu and refuse to see the leaves telling us the time of fall is near and a new spring is on its way. That is the bliss of the moment.