My big boys love tacos. They would eat them a couple of times a week. I had some left over "veggie meat" made up from my party and I decided to use all the leftovers I could to make them a little feast.


They like the "meat" spooned over the Honduran Red Beans with cheese and lettuce in a toasted corn tortilla. Our favorite "beef crumble" is made by Quorn. I mix a little seasoning into it and you can't tell the difference. No one complains. :) I added some homemade salsa, I can share the recipe if you like. Some mandarin oranges and coconut milk finish out the lunch.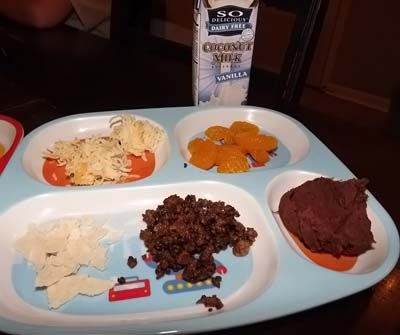 On another day I served the sweet and sour "meatballs". They were either Veggie Patch or another brand. They also had steamed rice and broccoli. Remy found the little happy face cookies at some store. They added a little fun.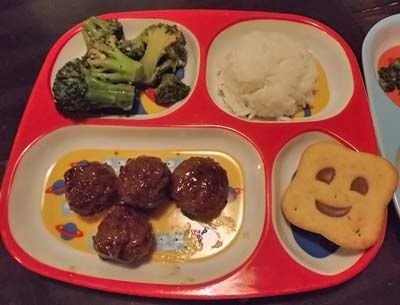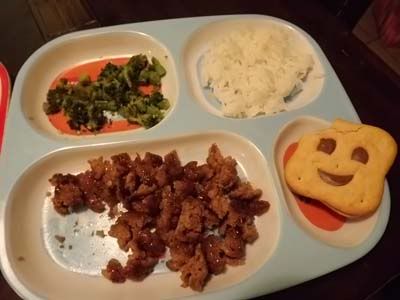 I can't remember the name of the company that makes "beef tips". Eli loves them, but Remy doesn't. I made beef and broccoli, rice, and fruit cup for them. The "fig newton" is a brand from the health food store. It is made with blueberries and whole wheat flour. They are good...like little cobbler bars. You can't even compare them to a Fig Newton.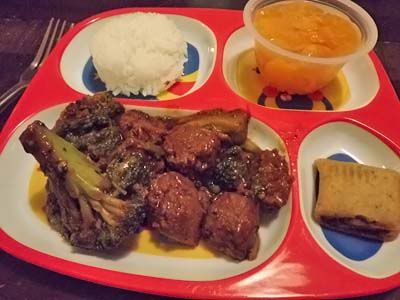 Noey Boos loves a fruit cup. He even likes to feed himself. ;)