When the call came in for a zebra cake all girled up with pink daisy flowers Eli was really excited. He told me that he always wanted to "do" a zebra cake.


He went right to work on his pink flowers.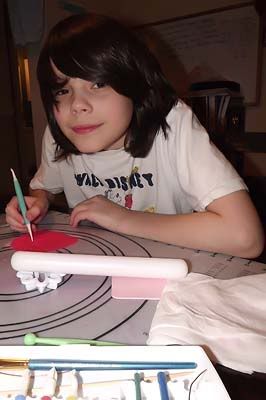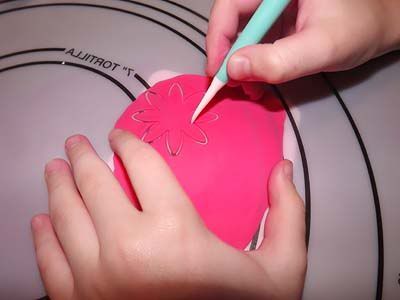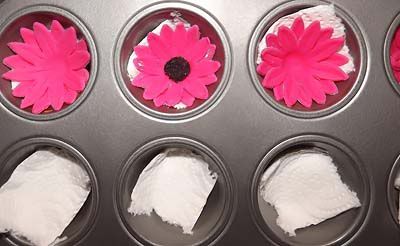 He then told me he needed more boy themed cakes so he wouldn't always have pink or purple hands. HA HA HA!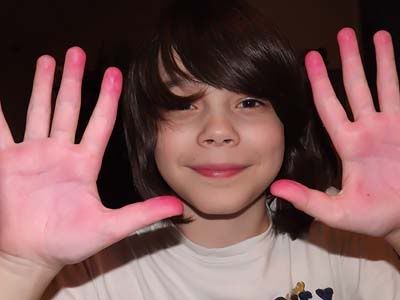 With the cake being smaller I told him I didn't know where he could put the name Anna Belle and her age on the cake. There was just so much going on. While he worked I went on the hunt online for what to do. Thanks to one of our favorite youtube cake decorators I found the solution, a name plate. I set off to start it and Eli made the stripes. He then placed the stripes on the white gumpaste and rolled them in. He went back to flowers and I cut a rectangle out. It was set to dry for the end.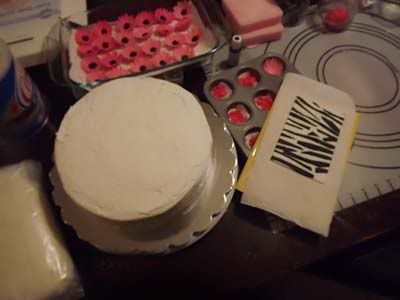 He also had me make his white fondant and I put it on. He just can't get the fondant picked up and placed on it by himself. Well, neither can I, we do it as a team, really. It makes me so stressed out.


He set to making the stripes for the cake. Those dark colors like black are a mess.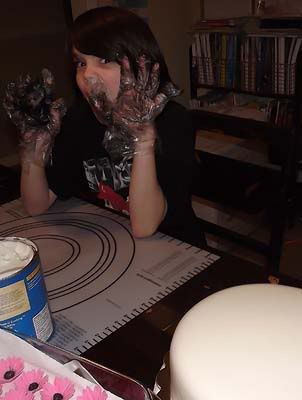 He got to work and I watched for a bit and then walked off to tend to Noah.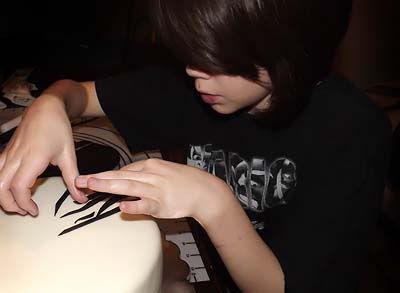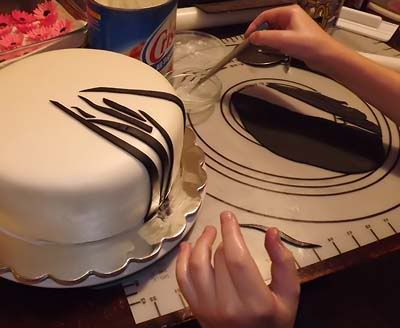 I came back to this.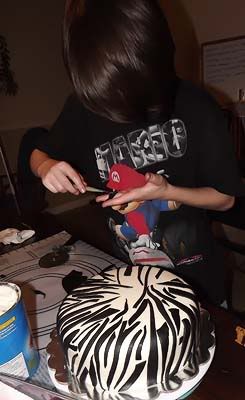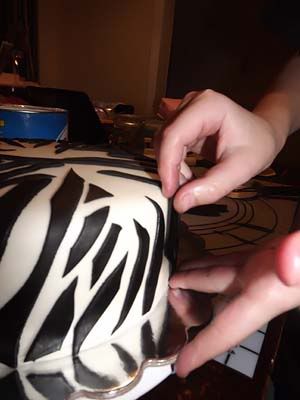 Looking like a Zebra cake. :)


I then came back and placed my nifty name plate and piped the name. My contribution. Ha ha ha ha!


Then we laid flowers here and there, moved them here and there, took them off, put them there, and then we were happy and he started to "glue" them down.


Finishing touches...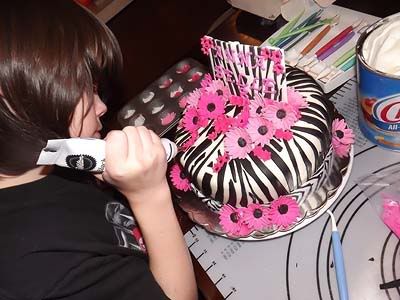 ...and voila!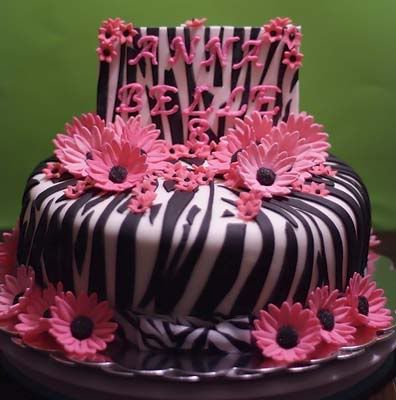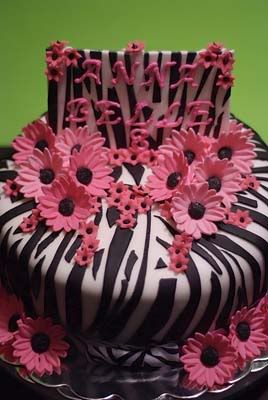 I think this is one of the prettiest cakes yet.


Happy Birthday Anna Belle! :) Anna Belle's mother ended up going to get one of the pug puppies that we got Phoebe from. Ya think she had a great day? I do!