What you will need: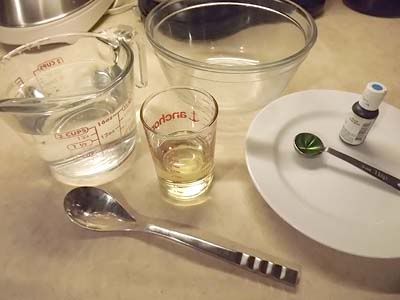 He poured 2 cups of water into the bowl.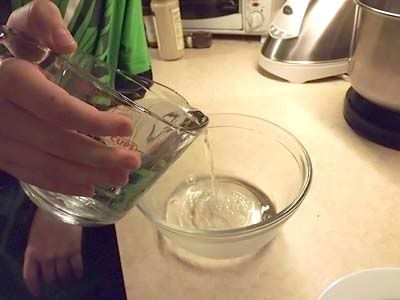 He tinted it blue with a few drops of color.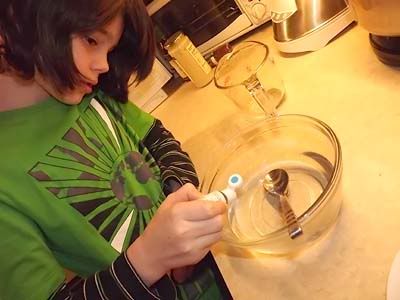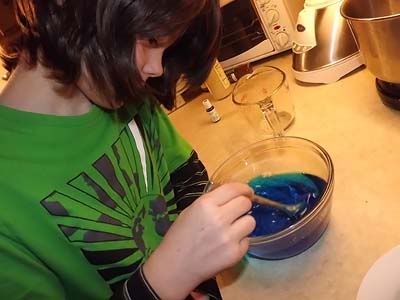 After it was colored the way he wanted it he poured in 1/4 cup of vegetable oil.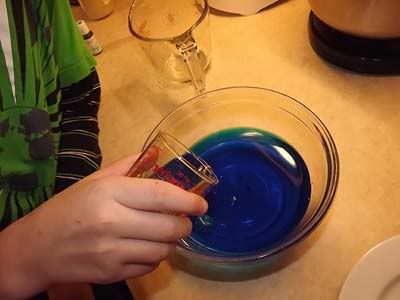 He noticed that the water and the oil did not mix and that it started to form back together into one "bubble" of oil. He read that this is what they call an oil slick. We talked about the thick yucky oils that had collected in our oceans recently from the BP accident.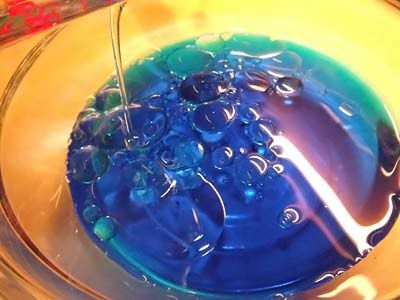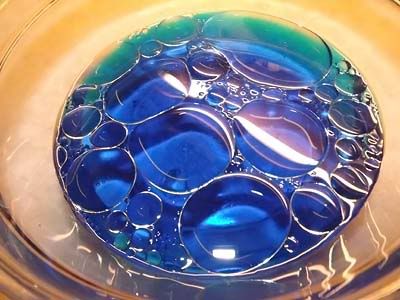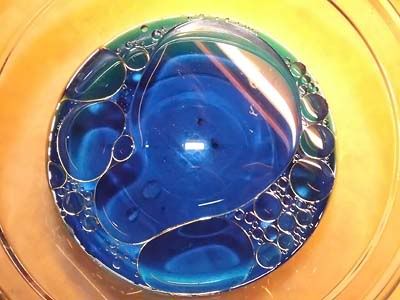 It was then time to clean up this oil slick sitting on the top of his water. He put in 1 teaspoon of soap and stirred. It started to break up and it was so pretty and sparkly. He was so excited about it, too.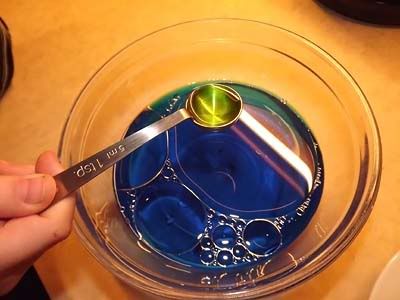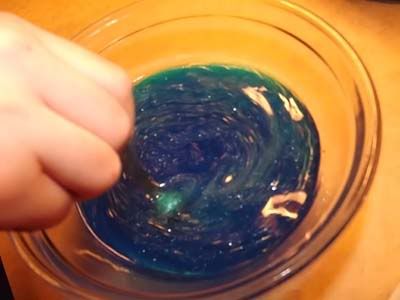 The oil was broken into smaller pieces. I brought up the news footage we had watched when the BP thing had happened and the soaps and solvents they had used to clean up some of that.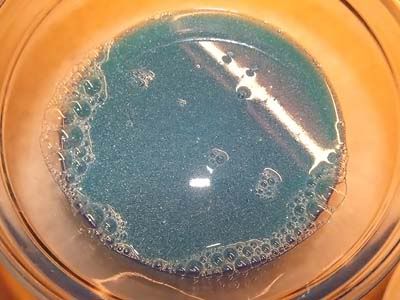 Then they just had fun blowing on it and seeing the "clean water" beneath the soap and oil mixture. :)