These blocks belonged to the big boys and they have been passed on to Noey Boos. He loves to play with them and the big boys play with them at the same time. ;) Don't you love toys like that?






What should little boys build with big blocks? A puppy fortress. ;)






"Mommy, save me!"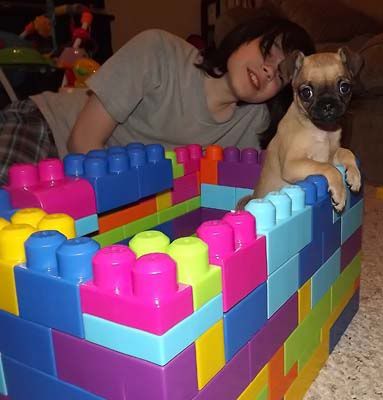 Poor puppy, she is so loved.