My kids seem to always have little toys that they sit besides the books they are using. And I haven't figured out why one goes with the others or why certain ones sit with a certain child at different times. They have this whole thing worked out in their little heads...and I am not invited. I do not get it. I know that I loved little tiny things when I was little. But I don't recall playing out such intricate scenes. Hmmmm.
Just look at the right of the child by the book.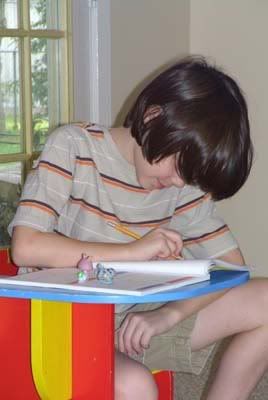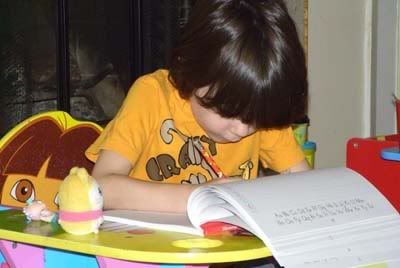 And you guys know how Remy always has Monkey with him. :) Monkey was helping with art this day.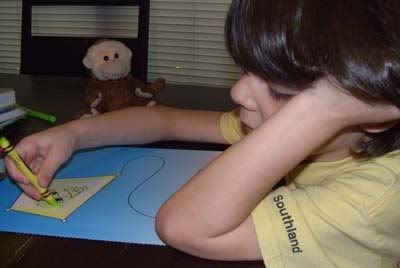 Sponge painting. This was something Remy really liked. We cut out the sponge into the shape we needed. I gave him a plate full of colors.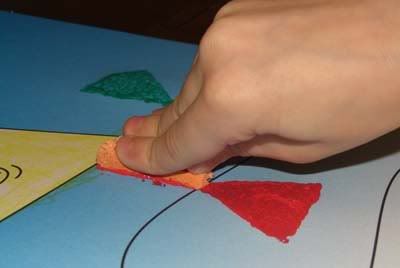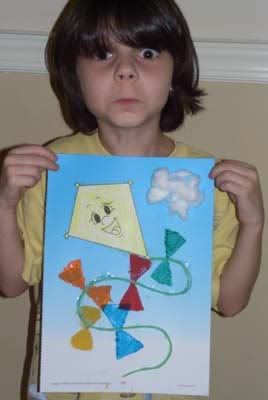 He made this duck and added glitter to the water and rain drops. He colored the ducks head green so he was a male mallard duck.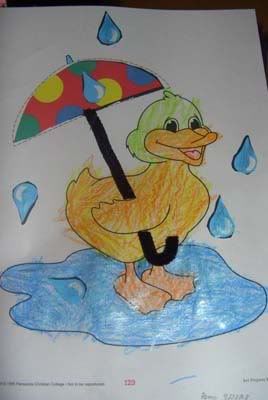 Remy started on the last set of readers for his kinder year. This is a reading fool you guys!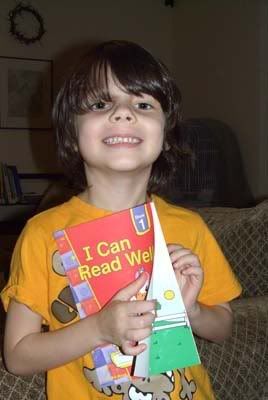 Elijah is moving right along in his math book. :)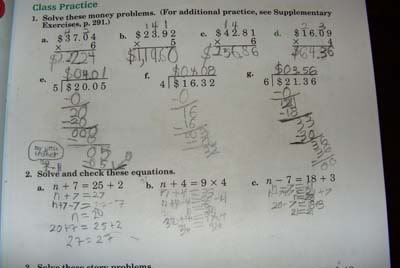 Daddy is off tomorrow! YAY! So we will have one of our weekend days again. We can't wait. I am thinking of that cheat meal of cashew tofu like crazy! :)
And I will not let it out yet, but the scale was very good to me this morning! I can't wait to weigh in on Saturday. I mean the scale was AWESOME! I want to tell so bad, but I am not recording but on the same day of the week each week. Only 3 more days for you guys to learn what I weigh!