Okay, I had a moment to put the photos up of some of the things I ate this week.
I managed to remember to take a photo of two lunch meals.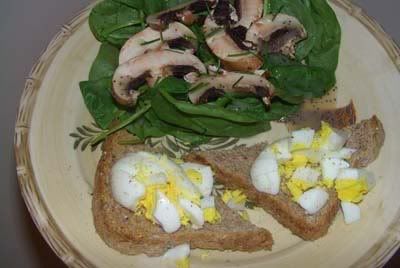 I had a cup of baby spinach with a huge baby bella mushroom sliced with a 5 calorie poppy seed dressing. On the side there is a slice of ezekial bread (yummy) and a boiled egg I sat on top. This was uner 200 calories by itself. You can add in fruit for dessert or a drink of some sort.
I use whatever I have leftover from dinners to make lunch. I still had some spinach so I put a cup on the plate with another mushroom. But the dressing was a calorie free balsamic. I then put a veggie "chicken" patty on top that I baked in the oven until crispy. This was GOOD!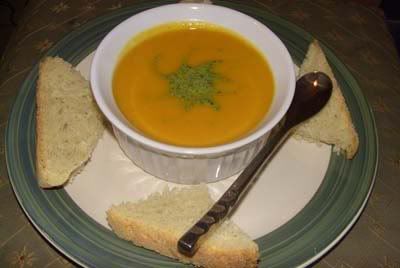 This soup is the French Potage with pistou. OH MY WORD you guys! Matthew, the kids, and I ate the entire thing. I had two bowls at 199 calories each. The homemade bread you see on the plate was 182 calories. It was GOOD! I will be making it again.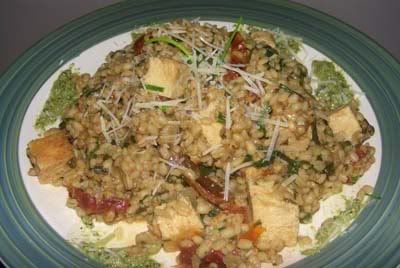 This is the Barley Risotto with Spinach and Tofu.
It is 373 calories a serving. But I ate about 75% of it. FILLING! But it was so good I didn't want to stop. I had to stop because I felt I might explode. I made up for my calories with a light snack before bed.
You can eat well and eat YUMMY things without gaining weight. :)