Eli had a birthday check that was burnin a HOLE in his pocket. We took him to the bank and he signed his check. :)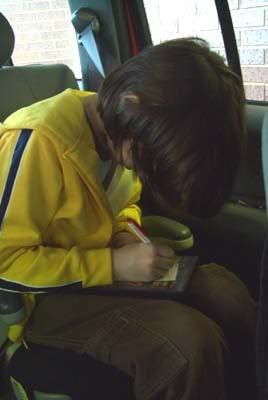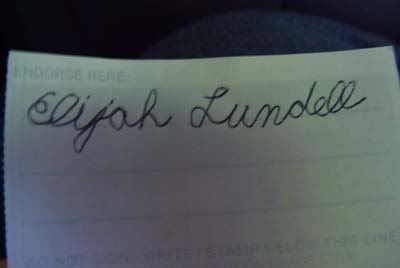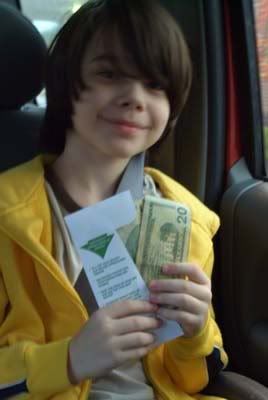 He then had dinner with Miss Taylor and her family at a pizza place in town.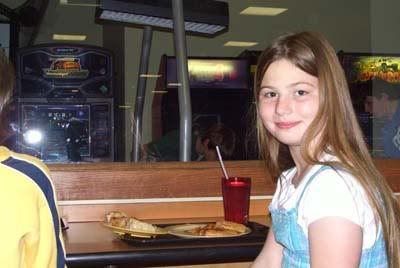 Afterwards he purchased his game he had been looking at for a while. He is playing it now. *laugh*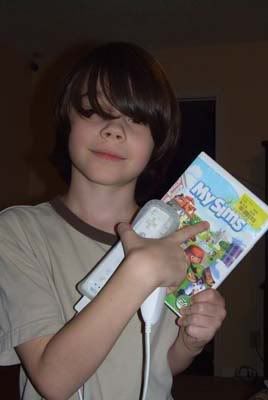 While we were waiting to for Taylor and her family to show up we went into GoodWill and they had a school desk like he wanted for 7 dollars! YAY!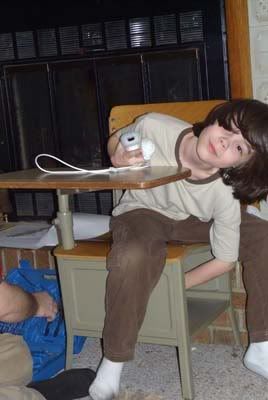 A great start to a new year! :)