It doesn't seem that long since he came into my world...but it also feels like he was always here. :) *sigh*
I hugged him this morning and I thanked him for the best 10 years of my life. He smiled sweetly and said, "Yeah". *laugh*
When he was first talking and really starting to not be a baby he decided that his name was Man-Man. We always called him our little Eliman. :) One day someone called him Elijah and he screamed and pounded his chest and said, "My name is MAN MAN"! He was so upset. Hee hee.
Gosh, with Eli the start of my journey to now began. I was so different than I am now. He just softened me around the edges and made me aware of the fierce love that threatens to burst your heart open at any moment. It was amazingly delicious...that ache. :) I hadn't known love until that hard labor with him in the hospital. I hadn't known sacrifice until his birth. He gave me the first taste of what it really was to be human and a woman. How one baby can do that I will never know.
He was the first thing I hadn't quit. He was my best creation ever. I was amazed that Matthew and I had made this tiny creature who I wanted to tend to and love. I had hated kids before him. I never wanted any. But the call on my heart to have him had started about a year before his birth. I was fearful that I would have to have one of those snotty crying babies who would need me. And then he came. He was born and I was hooked on him. :)
And now I raise him to leave me. I raise him to leave and to make his own way into the world. I am not aware of when this shift took place. I only know it did. One day he wasn't my baby and we were not living for each day with kisses and hugs and snuggles. One day he was a young man who questioned me and desired the big world beyound the safety of my arms. I am only glad that I can give that to him. I work now to finish the good work I started in him...so he can go out and live a grand life.
He is so brilliant and so brave. He has had so much happen in his little life. He has always had the frame of mind to take it. He lives with a disease that threatens to break my air supply when I think on it too much. To him...it is just a part of him. A part of his walk in life. And I am amazed.
Young man, I thank you for so much.
You and I will always be very special to each other. Let's promise to always respect and allow each other to grow in our own ways. I only ask that I am allowed to always be the one you talk to about everything. I promise to be gentle and respectful of that title. I love the talks we have. I love who you are becoming.
I love you more now than I did when I first laid eyes on you. How can that be? How can my heart handle anymore?
I will always remember these days....
And I will always look forward to each new year with you.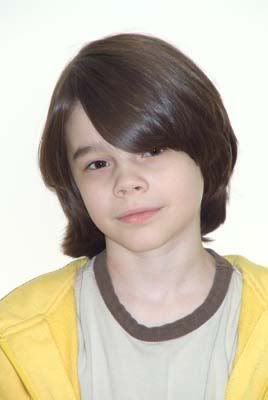 Have a Beautiful WONDERFUL year! I will see you when you are 11! :)