In October we had a Fall Party. My kids wanted one and so they got one. :) I didn't get many photos because it was SO CRAZY. It was great fun though!
I had so many of "my babies" that I have assisted into the world at this party. I had a moment during the party. I don't know how to explain it really. I will try to explain it. It was like one of those rare moments when you see your life coming together. You can see a bit of the future in those moments. I saw myself older and actually done with the arduous task of midwifery training that results in a license. I saw myself happy and surrounded my lots of young and old souls that I was connected to in deep and meaningful ways. It gave me a sense of days long gone. Just one of those moments. The taste of it is still with me. And it rekindled something in me I lost around last November. Does any of that make sense to my long time readers?
We had pumpkin carving and painting, face painting (the children did it themselves), lots of yummy food, a scavenger hunt, and just a fun childlike time of playing and running.
One of my favorite parts of placing a pair of purple wings on one of the sweetest little girls ever. Shannon your little girl is YUMMY! They both are. I love the moments I am able to have a girly moment. I have boys...so yes those moments are precious to me.
Pumpkin carving is YUCKY to some! *laugh*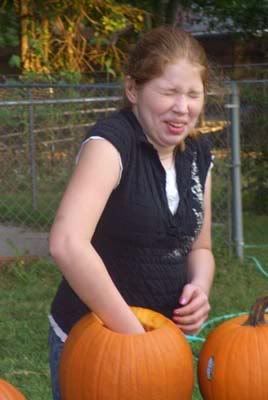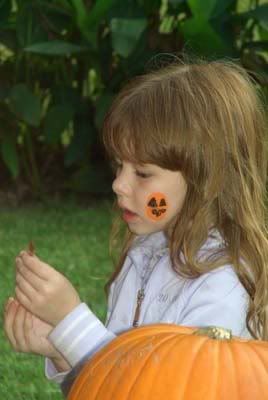 This young woman is a delight! I love to be around Madison, and I ache for her presence when she is away. Her mother has raised up a beautiful and intelligent daughter. Sherrie you should be so PROUD of her! She makes the air sing around her. Each time I see her I am shocked at her beauty...she is really that breath-taking beautiful! The sweetness she exudes from her and swirls around everyone. I am not making this up or blowing it up to something it isn't. She is everything I say she is. You are blessed to be in her presence!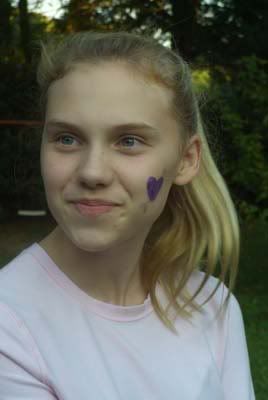 Remy loved his fall party. :)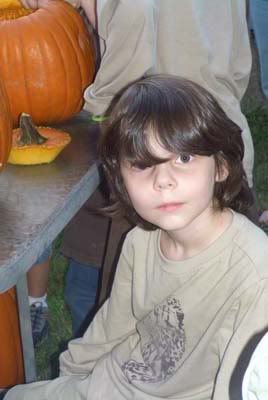 And look it's MIKEY BEAR!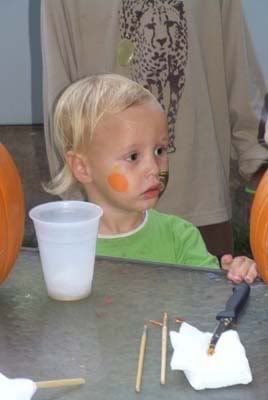 Eli of course had toad on his face. Hee hee.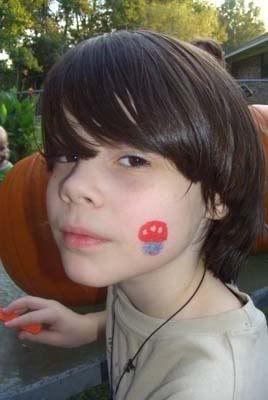 And here is Brina and Mikey. :) He decided to touch his face after it was painted. He just turned it into camo. *LAUGH*