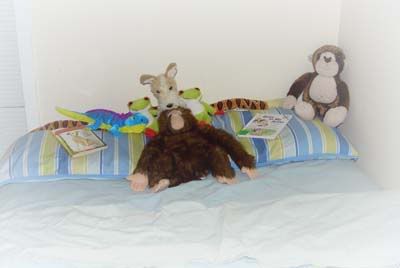 One of Eli's chores is to make the bed in the room he shares with his brother.
I mean what fully made bed would be complete without a book for each sleepy head that snuggles into each night?
They have been reading together each night lately. And nothing is sweeter then looking in on my two sweet boys reading silently to themselves.