Sorry that I have been MIA, I have been having some puter issues.
Remy got his new box of school stuff! He was so excited!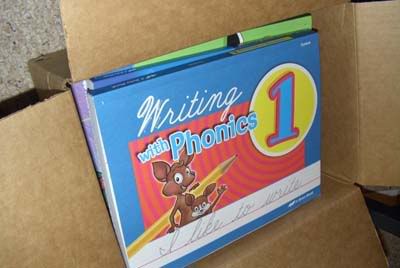 He made sure he got to do his first day of schooling that night! And he says he loves it all! He is really excited about his cursive work.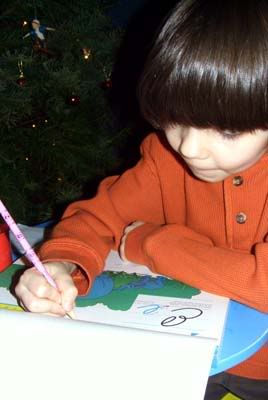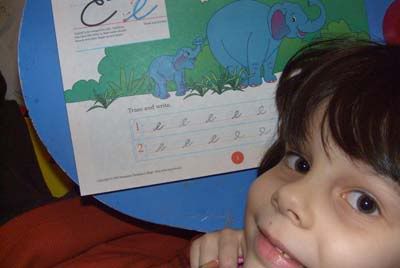 One night he made this pencil holder for Daddy's work. :)
He is in love with that hot glue gun. I have never let him use it and now he wants to do anything that takes a hot glue gun!
I just have to share this last photo. He has completed 2 weeks of his new year of school...but he is still my monky loving itty bitty who falls asleep besides his mama most nights. :)