I must say...we are going to have some smart weenie dogs!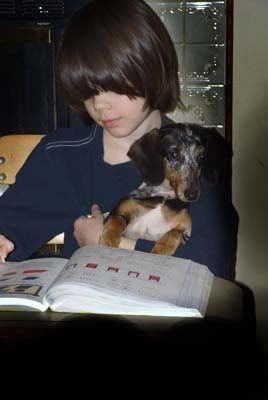 It is always fun when you can bring out a ruler for Arithmetic. :) I remember having one in school, but I don't remember using it but once during free art (drawing) time. I remember a blue crayon and the wooden ruler having a blue line on it's edge after I was done. And then, after I saw that, I colored it the rest of the way. HA HA!
Remy also wanted to show off his writing for you all again that day. He begged me to take a picture so you can all see how GREAT he is. I swear these blogs are making our kids into super stars and it is SO going to those noggins.