My sister and her children came over before the viewing and we all just hung out and loved on each other. :) My mother has this cat named "Tabby Cat" that was the baby of the Cat "Mila" that we had when we were first married. Tabby Cat hates me whenever I first arrive. She hisses, she spats, and she shows her fangs. After I have been there a few days she decides that I am alright because I give her the lovin' she so desperately needs. HA HA!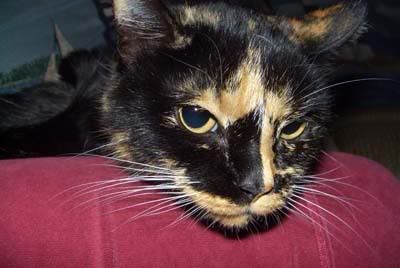 She is TINY and I could hurt her...but she loves to prove that she is tough. I just allow her to get it out of her system and then she is fine. Miss you Tabby Cat! :)
My Ninny Jackson (my father's mother) loves all the sweetness of her grandchildren. This woman is DE-LISH! She makes sure that you know she loves you and she makes you feel like the main authority on everything. She makes you feel smart and worthy of so very much. I love her dearly and she was such a comfort for my mother during this time. I am so happy that the live right beside one another. They are good for each others souls. They spend so much time together.
Ninny Jack, as the children called her, was snuggling those little great-granddauthers of her right away! :)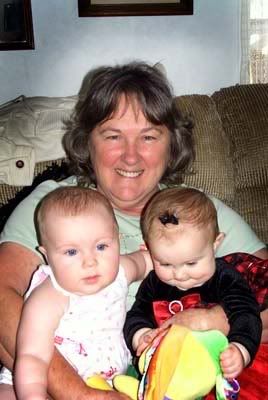 Jadyn decided that she would just take out Amy's eyes.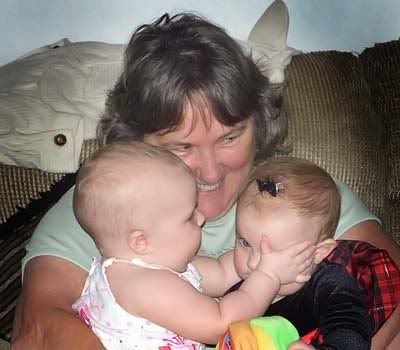 I always love how babies go at each other. I bet they think to themselves...what is this little person doing here. Because we all know they believe they are as big as we are. :) Atleast mine did. HA HA!
My boys really loved being with my sister's children. Kayley was so much fun this time. She loves to play and color. When she went home that night she cried for the "doggie" coloring book that she left behind at my mother's house. And she NEVER wants to leave my mother's house. Hee hee! I had to get a photo of them making a mess at Nanna's house. Oops...now we have proof!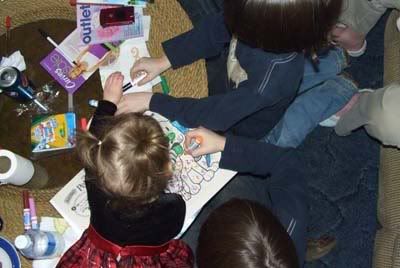 Kayley is my sister Tabatha's oldest child. And she is BEAUTIFUL!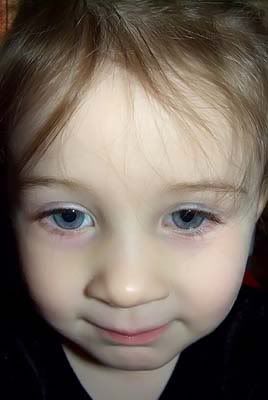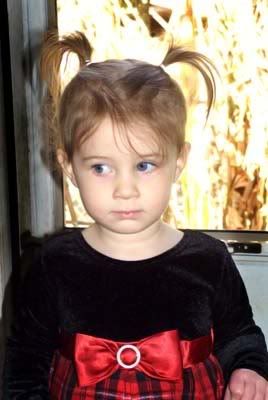 She is very sweet and very much her own little lady. She loves anything girly and she thinks she should be able to live at my mother's house. She was too big for me to steal lip sugars from this trip, darnit! But I did manage to bribe her out of a few hugs. Hey, she will do anything for a pink cupcake. And I won't tell her mother this but I let her eat like 8 or so! EEK! They were mini-cupcakes, does that make a lesser crime? *laughing so hard*
Amy is Tabatha's newest and youngest little girl. Yes, she got the girls and I got the boys. I do plan on changing that though, are you listening GOD?
Amy is MY BABY! Tabatha and her children make it so hard to come home. I love them all so much. My sister is such a sweet sweet spirit and her girls are so yummy yummy O! I plan on going back down during the summer if I can swing it. I miss them so much and the time passed so quickly.
Amy, let me get back to Amy. She has the funniest faces! Her eyes are always WIDE open and she is so jolly and happy! Every time I look at her she cracks herself up. She is very pleasant to be around and she allows her Aunt Eha to love on her as much as she wants to. :)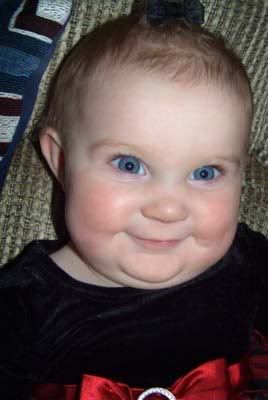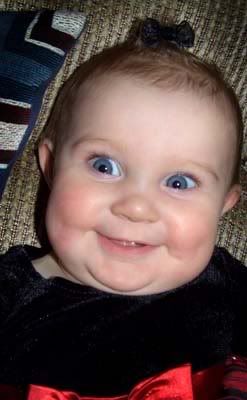 Can you look at that last photo and not DIE with LAUGHTER????
Elijah is so ready for a new baby...he looks like such a little man when he tends to them. Remy gets tired of them, but Elijah can take anything they dish out. *sigh* So much like his daddy. :)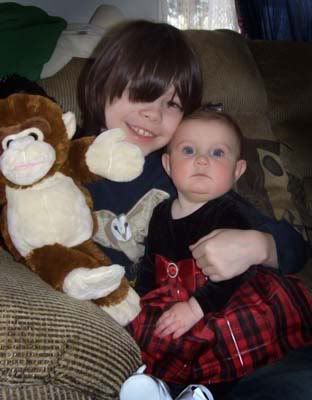 We went to the viewing soon after these photos were taken and I didn't go to see Ninny Austin. I just sat on the couch and looked at her beautiful profile from a distance. That way she looked like my Ninny. I didn't want to look to closely, she looked like she was sleeping. Although it made me sad to see all the people she loved so much there to see her off...and she wasn't there to see them. How she would have laughed and cut up around them all.
Everyone kept telling the children to stop playing and I told them to stop...if Ninny was there she would tell them to let them kids be kids! She would have watched them almost destroy everything in that room and she would have delighted in it. She really loved the children in her life. I know she would have been thrilled to have seen Elijah all grown up and acting like such a young man. She would have commented on his height and how I needed to cut those boys hair! She would have told me that they needed to be in real school and that I shouldn't take so much on myself.
It was so surreal...it didn't feel like she wasn't there. I felt her in every person that we knew. Everyone had so much love for her and I wish she could have seen it. She would have wept outwardly.
Her sister Aunt Edith was there and I couldn't believe she had outlived my Ninny. Aunt Edith was always so tiny and frail to me. And it kept flashing in my mind that they would see each other again soon. It was strange to keep thinking that. But Aunt Edith felt so small and delicate to hold when we embraced. She is so different from my Ninny. Edith always kept her out of trouble or took her spankings for her.
My ninny once killed all the chickens one day. She was about Remy's age. She said she wrung one neck and then she couldn't stop until she was done. In those days children didn't have the feelings they do today for every animal. Most animals were for food and you treated them well, but they were to be killed for food. Edith tried her best to take up for her...but their father knew that Edith hadn't done it. That fiesty NELL had done it! HA HA!
My Ninny almost died 3 times as a child. I am glad she didn't. What we would have done without that presence in the world I have NO idea! I only wish her life had been sweeter to her. Because deep down she was such a dear lady. And she would beat someone down over a loved one. I hope to continue on with her good qualities...but I really have...I go against the grain everyday. ;)