I have gotten to a point in Elijah's math that I start to have my heart jumping like crazy when I show him a new concept. He is at the point where I kind of just gave up in high school, granted I was only in basic maths, but for some reason I couldn't get it all then. I have my thoughts on why I couldn't...but I did extremely well when teaching myself for my GED. Maybe because the grade meant something? I had to have it in order to start midwifery...
Anyway, the first day of the jumpy heart started with showing him how to make equivalent fractions with greater terms. I bring him to the table and I begin my example problem. The kid looks at me and says, "Yeah, I know that, I read how to do it a while back"! We have had many such moments as we have gone deeper into fractions. He is now reducing to the lowest terms and we have some precentage work coming up. He can find any fraction of any number! He is in 3rd grade! I couldn't do that in 9th!


We really enjoy our Abeka math and the way it builds each day. I have learned different ways to look at problems myself. I feel very blessed to teach math in this manner. Well, I haven't ever really taught...the book has supplied the boys with a simple way to learn what they need to know all on their own.
Remy's birthday party has been put off because of one major event after another. But he has his list made up of who he would like to attend.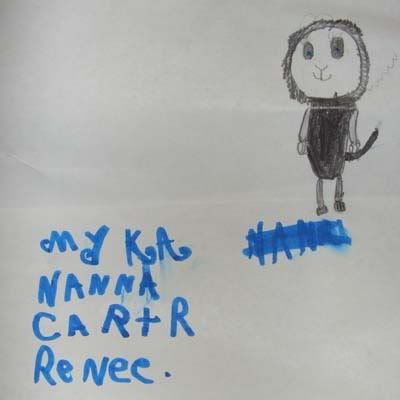 It is complete with a monky illustration for your viewing pleasure. He has only one child on that list, Carter. He really likes this child and I need to get him and Carter together more often. :) Sherrie, you always said they were alike.
The other three invitees are Myka, Renee, and Nanna. Notice they are adults. Remy likes adults better than children, he always has. He says that their families can come if they would like. *laugh*
Remy drew a penguin that day from a circle.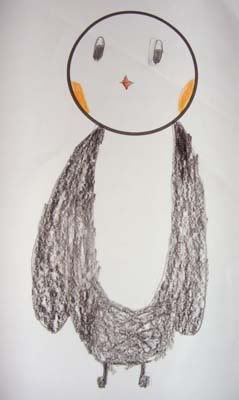 I have been reading the "Anne" books and one day while reading they had sponge cakes with tea. I decided that we needed those too! So I whipped them up quickly and served the boys with tea. They were so excited and surprised. :)
I made a little special one for my sweet Mattmos. :)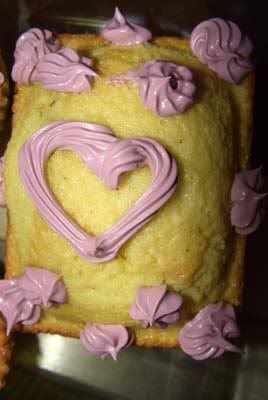 Remy really enjoyed them!