We have been reading about India and we decided to make our own brick close to the way they would have. We made it...but then the puppies decided to destroy it on day 3. We will just have to make a new one. *sigh*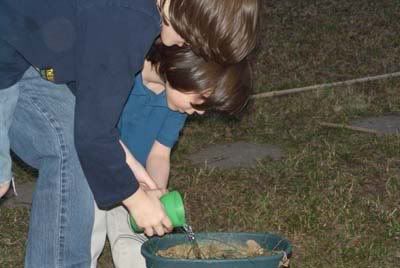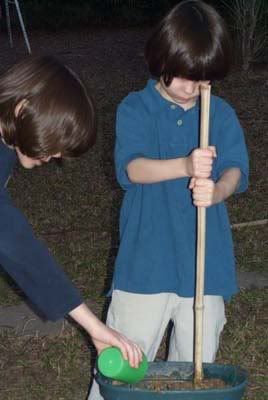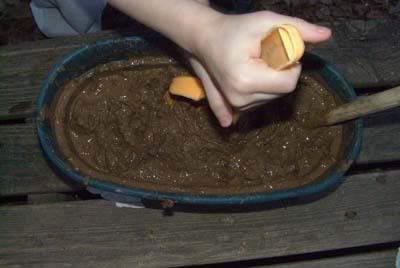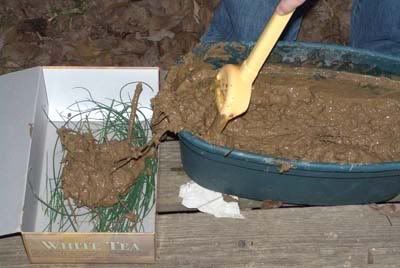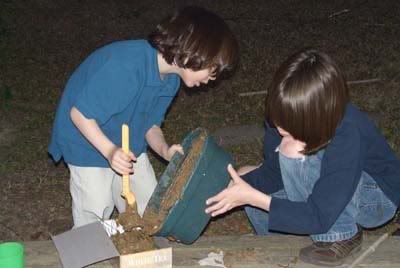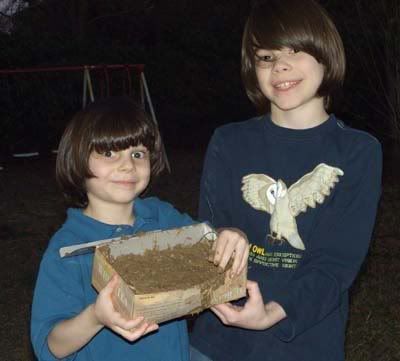 Let me tell you, those puppies had a grand time destroying our little mud brick. They were so happy and entertained. They believe that we made it just for them!
Remember our broccoli from last years garden? Well, it thrived all winter long and now at the dawn of spring look at what we have...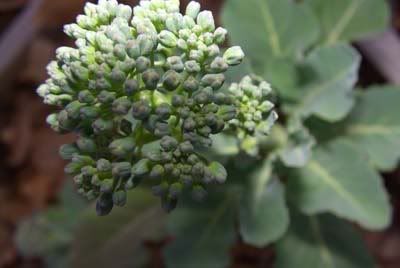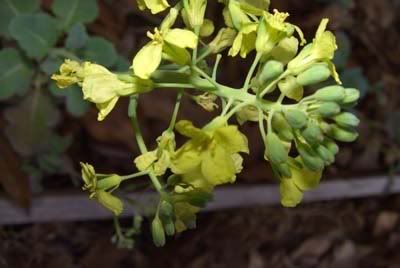 Grammy sent the boys a valentine. She is too cute and you can tell by her little gifts that she puts great thought into them. I love how she pasted the card on a big heart and then attached 2 little chocolate hearts for each boy. :) They loved it Grammy!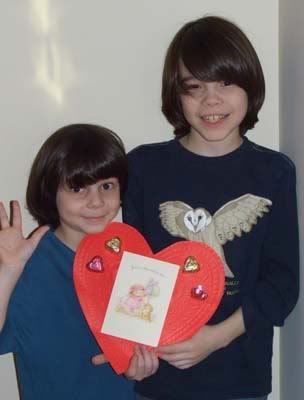 Elijah gave his little speckled dog a bath one night. He is getting so big!