The boys have been studying ancient China and I finally went to the oriental grocery for the pot sticker wrappers. We had a blast last night. :) I mixed up some ingredients we had like mushrooms, kale, basil, cilantro, tofu, soy sauce all in the food processor. I dusted a big pan with corn starch and set the boys to work. They were the BEST pot sticker makers in the world. :)
First you spoon some filling onto your little circle of dough.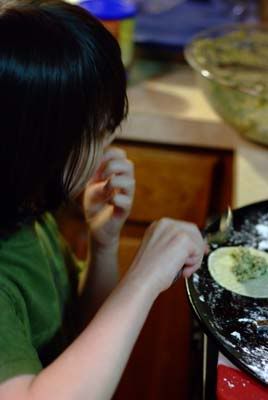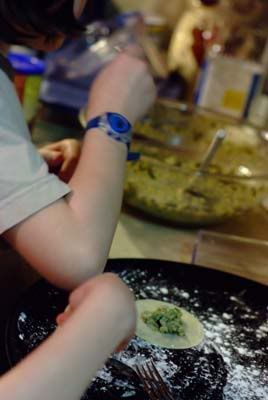 Then you wet one end of the dough with your brush.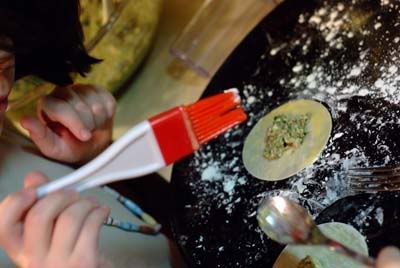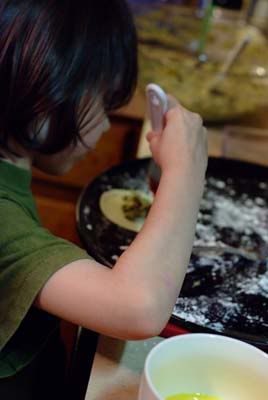 And then with your super cuteness you fold them over and crimp them. :)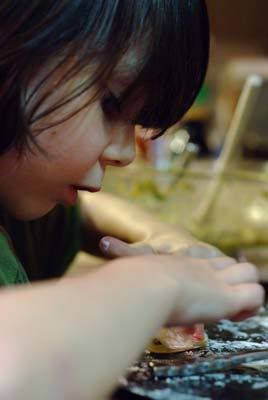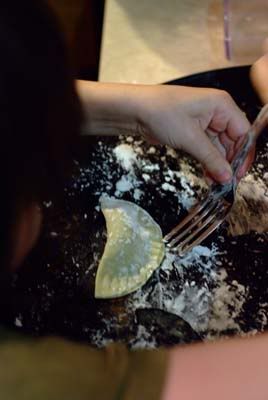 I told you, they rocked at this!
All done...now how did the cornstarch end up on his nose and lips????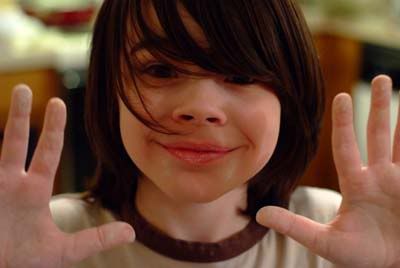 We did some in the pan with a little oil and water to steam and fry at the same time. And we also made some in the steamer for a dumpling texture. Matthew even made this YUM-O red sauce. It was good you guys.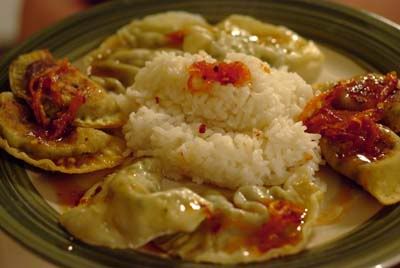 While we were eating Remy declared that this was the BEST dinner ever!
I finished the meal with carrot and pistachio ice cream. Waiting is the HARDEST part. :) Guys, this was the best ice cream I have ever made. I made a red bean one one time this past July...but carrot ice cream is now my favorite. We have a juicer and so I juiced my own carrots and the fresh carroty flavor...let's just say I almost passed out it was so delicious. That first bite was like falling in love.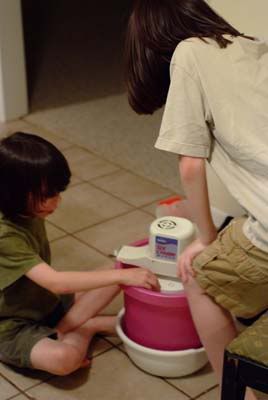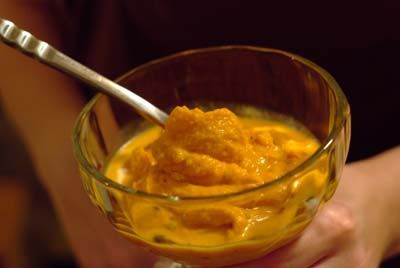 Hope we didn't make you too hungry. ;)