In the front yard we have a favorite tree. Every child who comes to visit, loves this tree. Our crab apple tree is very sweet to us and today she sheltered us during our studies. :)
I had to post this next photo. Last night I was learning something new in my crochet lessons. It is by no means perfect and I was about to throw it out when Remy begged to have it and named "him" Shapey. He is named such, because he can be molded into any shape you want. Hee hee... Anyway, Remy did school with him under the apple tree today. I tell ya, that child makes me so happy sometimes and he makes my greatest defeats some of my happiest moments. :) Love you sweet boy.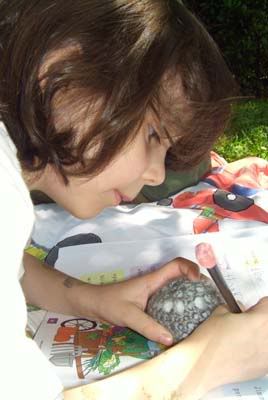 Remy will finish up a part of a lesson and then run around. He found bugs and hung out in that sweet tree of ours. :)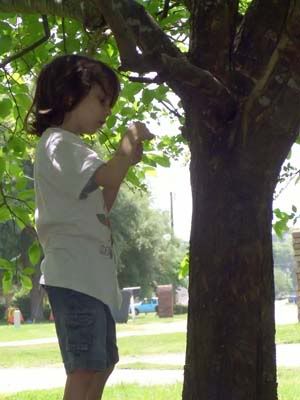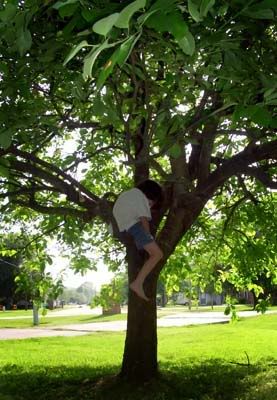 At one point he wandered off and returned with a "bullie" (the u is short), which is what he has called a PB&J since he was a wee bit of a guy. He even set toothpicks in each half to jazz it up a bit. :) Nothing gives me more joy than watching that itty bit chow down on a "bullie" and become an icky sticky mess!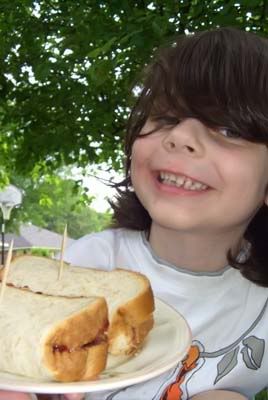 I had a SWEET and SUPER moment today! The mailman dropped off my blockbuster movies and as he went away the UPS man (box man) brought me some of Eli's 4th grade books! I met that man at the truck! He laughed and said, "Abeka books"? I guess he is clobbered by all mamas. He said that he will be delivering alot of them this summer. :)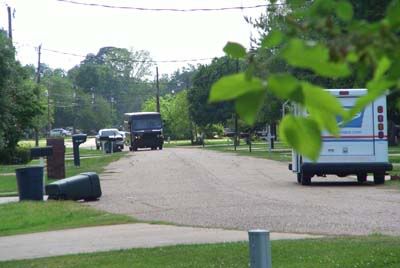 We opened them right up on the lawn and enjoyed looking at each piece. :)
Matthew went to that job interview at Target. He applied for a store management position but they called him in today for a department manager position. The guy was like your to qualified for this and you should get a call in 3 days for the store management interview. It gave us a good sigh of relief! Just to think that a job could be out there! And Mattmos LOVES Target! :) It is MY store!
I am going to have some cleaning jobs tomorrow before the big surgery and then I will not be allowed to twist or bend for a week for cleaning or gardening. Just walking, bathroom, and stuff like that. He said I could drive after the first week. He doesn't want me popping that hernia back out. And I don't want that either!
That's the news on us! :)