We went to Sherri's house today and helped scrub and ready the pool for the years new water. :) Madison did so much work! I was really impressed and shocked!
Mrs. Sherri took us in her car.
Carter had a little frog he had found in the pool and Remy of course fell in love!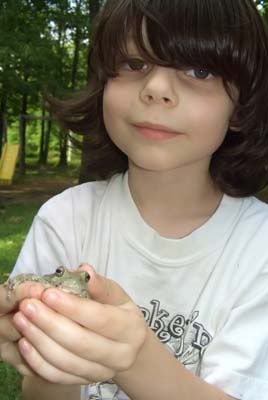 I got my workout today and my talking...Matthew says FINALLY I got it all out! *laugh*
Remy enjoyed that empty pool.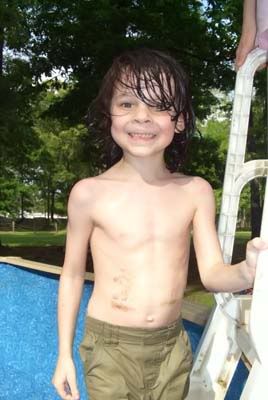 Sherri's, Patrick is such a handsome young man. Sherri, you can snatch this photo or I can email the full sized file, let me know. :)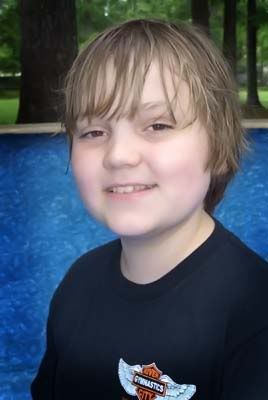 The kids were flopping around like a fish, Carter started it, and oh my gosh it was funny. Hee hee...
The crazy boy, Carter, who started the floppy fish! Sherri says he looks so much like she and Vicki, her twin sister, here. :)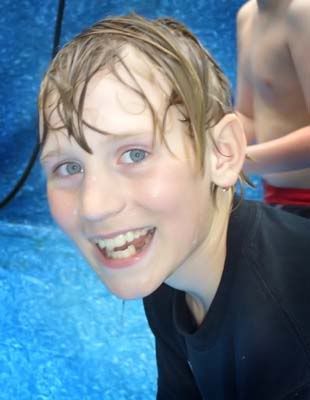 My Madison!!! Sweetness never exsisted in the world without her here. :) She worked for her pool time, let me tell you!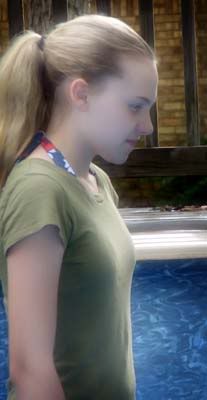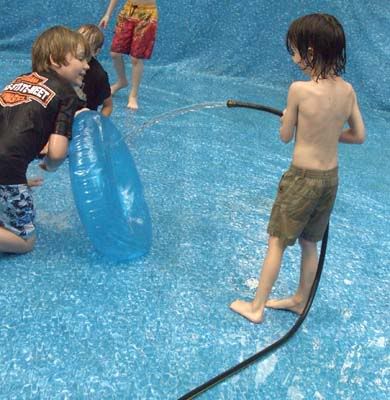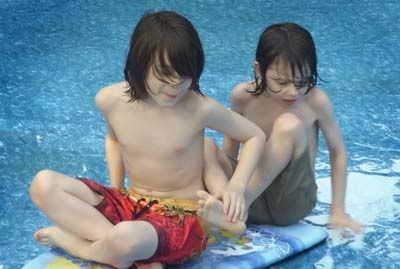 Those frogs were the stars of the show today. Sherri finally had them all sit in a circle and allow the frogs to swim in the couple of inches of water we had in the pool. This went on for a very long time. ;)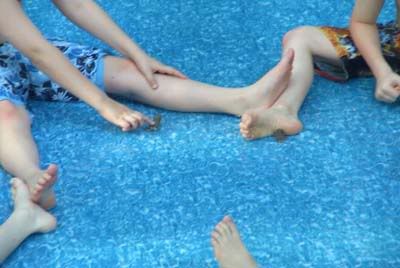 I enjoyed my two days with the Sweetest family ever! I hope I can fall asleep tonight. Thankyou, Sherri, Madison, Patrick, and Carter! HUGS!