We spent the day with our friends
Sherri, Madison, Patrick, and Carter.
We had a PACKED car and boy did I need the time away from the house and the worries. ;) Sherri just makes you loosen up and she allows you to be YOU! I have found it very hard to find friends who like you EXACTLY the way you are. To be silly, and hyper, and free with a girlfriend is one of the most treasured moments I have found on this blessed Earth. :)
We went to the local park and the children were just a dream. We ate bad for you snacks and lazily fished. It was fun, even if we didn't catch a thing! Hee hee.
If you are a long time reader here you will remember when Remy made his birthday list and he included only one child on that list. Carter was that child. I bet you can tell why. :)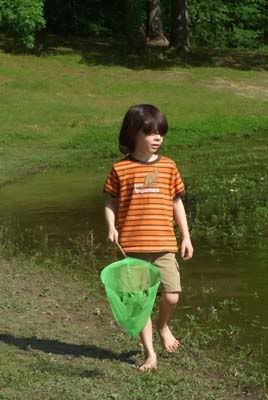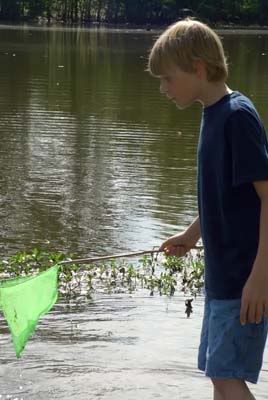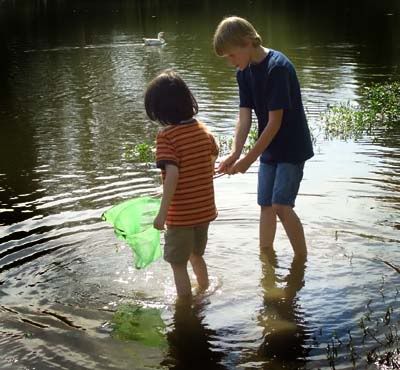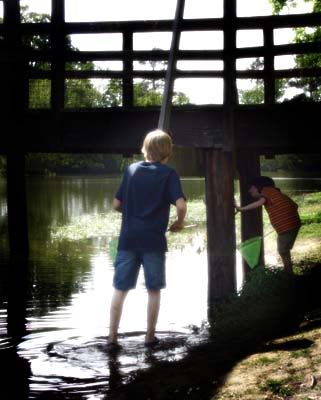 Carter is a fun loving, wild at heart, SWEET young man! I am convinced that boy has MUSIC in his SOUL and it shines out of him! :)
They caught something...little fish.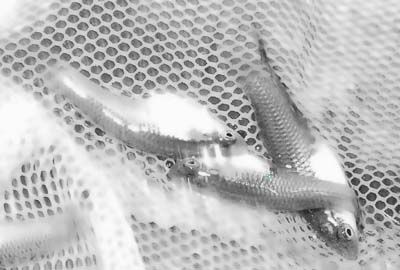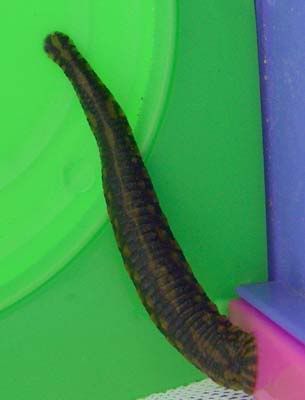 Remy brought him home, the leech, and he was dehydrated and rolled up in a ball. He plopped him into a bottle of water and he came alive! Totally gross! Remy even had one on his foot at one point, he wasn't concerned. ;)
We had some company as well...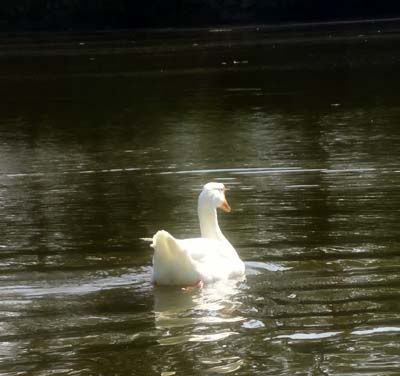 This little bluebird was so pretty. My grandmother loves them and she collected blue bird figurines when I was a little girl. Just a memory that popped into my head. *sigh* I need to call Ninny Jack tomorrow.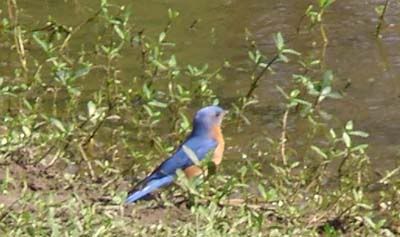 Elijah and Patrick are the laid back, techy boys. :) Elijah told him today that he was his best boy friend. I loved it. :) For so long he hasn't cared for a friend other than Taylor. And Patrick is a wonderful child that I would love for him to spend more time with.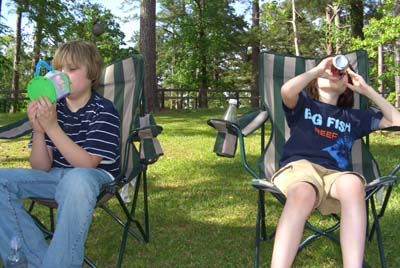 We were hungry, well Sherri and I needed something other than sugar and flour crap, so we went to a sandwich shop and ate outside. :)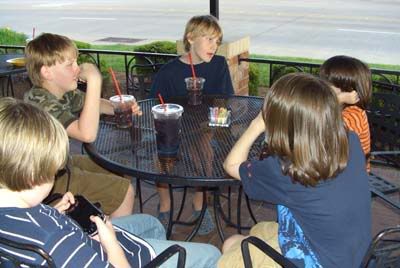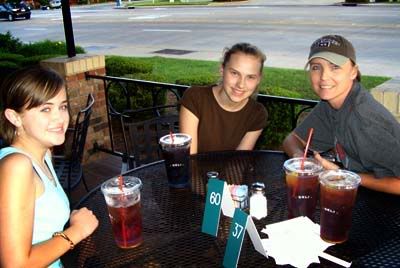 My soul feels lighter and I feel ready for the hardships we may encounter. Sherri may have to get me through this with her open heart and girlishness. :) Hugs, sweet friend!