When Renee and I met that Halloween night all those years ago her son was Remy's age. He is now 14. 14!!!!!!!!!!!!!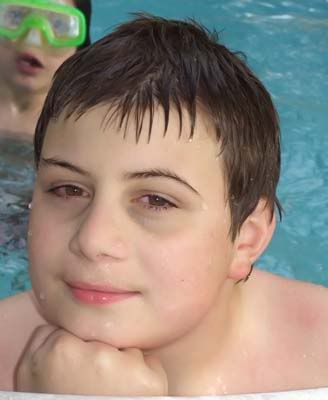 Logan, you have really grown into a young man any mother can be proud of. :) You form very complex ideas all on your own, and you love to pick on us all. Just like a man! Hee hee...
Thankyou for allowing us to celebrate with you...even if you are too big for parties. *sigh*
We had lots of swimming, lots of eating, and lots of silly kid time. :)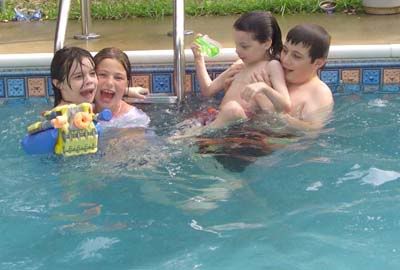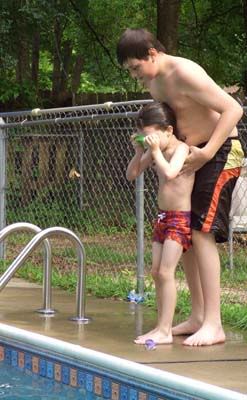 Taylor and Elijah were "two peas in a pod", just like always.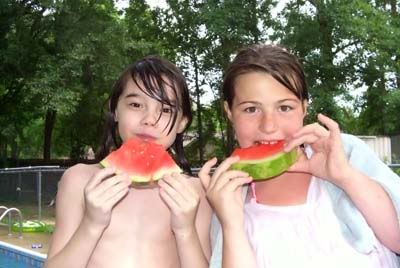 Mikey was a big talking boy. He can just jabber away like a big boy. In this picture with Matthew he is asking him, "What's it for".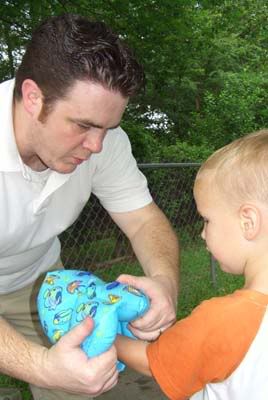 He loves my little dog piper.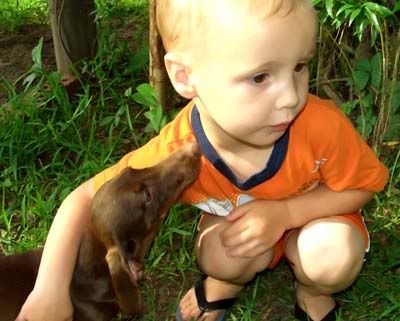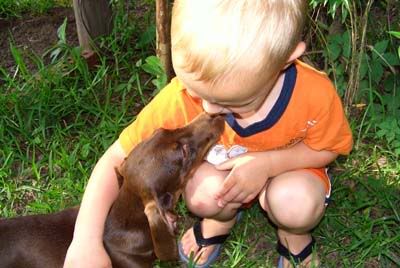 Sabrina had both of the boys in the pool...and they both had a moment of crying. I just had to capture the dual moments of tears. Hee hee...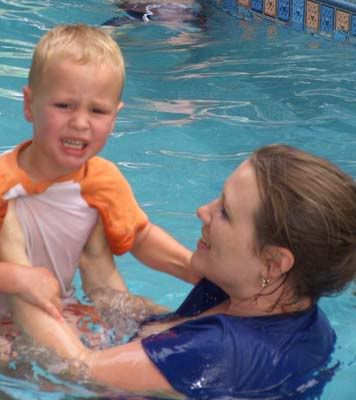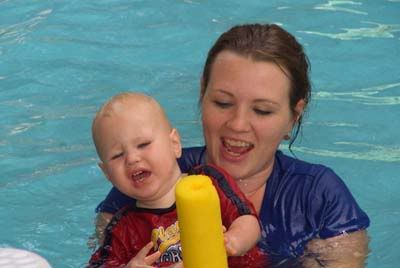 Mikey really didn't want to be in there, but Tucker just wanted to be LET GO!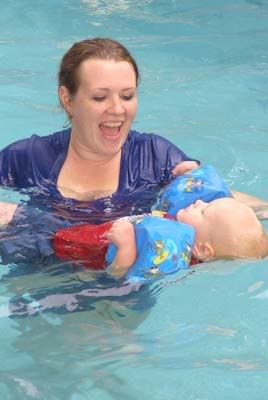 Tucker is so big. He walks. He counts to 3 in his sweet baby voice and follows it with hand clapping and a sweet yaaaaaaaay! :) He is very interested in the people around him