We went to our local used homeschooling curriculum sale and I made out! We got lots of neat things, but the best deal was the spanish I and II (two complete years) for only 6 dollars. They would have been 200 dollars brand new. I think it is a very neat idea for homeschooling mamas to hold these sales and pass on the materials when they are done.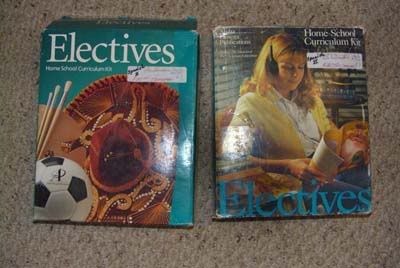 My friend Sabrina said that it was like being in a candy store! Hee hee...
Remy bought lots of stuff with his money. He even got anole food and a tadpole container. He went right out that afternoon and captured some of the ones we had seen in the creek a few days ago. :)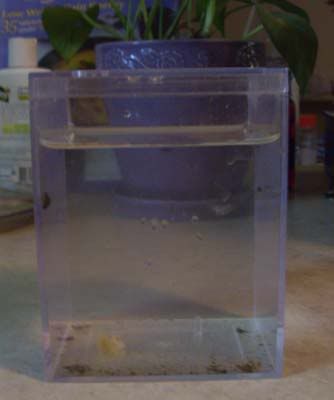 I found some books to put on the shelves for them to ponder through and a constitution replica.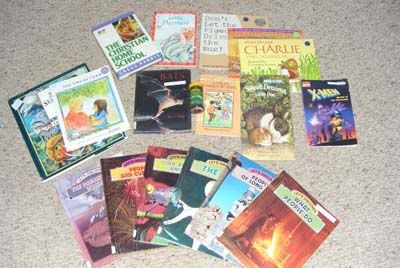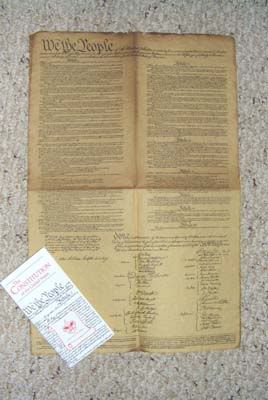 The kids learned more that day from flipping through all those books than they would have if we had normal lessons.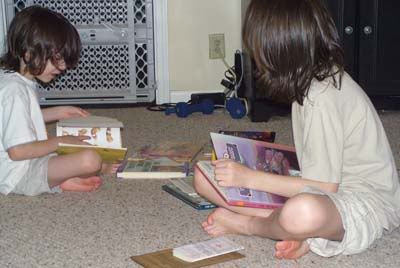 We went to another used book sale at the library. The kids will be busy for a while and it should give them lots of new hours to just look through our shelves in the school room. :) They have been surrounded by piles of books in the floor for days. I love how they never get tired of them.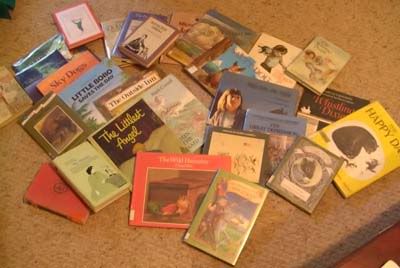 I spent a grand total of 18 dollars on everything. :)