We have really enjoyed learning about birds again this year. I found the sweetest book at the library.
Crinkleroot's Guide to Knowing the Birds
It show how to feed the birds and how to create a bird yard.
We learned how LIFT helps birds to fly and we learned how lift works.
We borrowed some of our Dakota Bird's feathers that he had discarded and we looked at them under the microscope and we found all of the parts. We also unzipped and zipped back the feathers the way the birds do.
We also learned that there are different feathers and they each serve a purpose to the bird. The little down feather is under the long feathers and they help to keep the air under the bird and they help warm the air close to the birds body.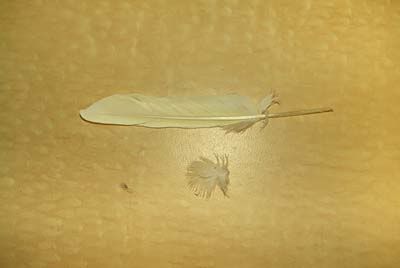 We are going to create our own bird yard for the fall. Now to find a CHEAP way of doing it!