Remy had to do the celery experiment...again...
And since we were on plants and it suggested this little gem of a homeschool experiment, we did it, again. *snicker*
We are just beginning to see the red in the leaves...seems that plants still bring water up through little tubes within them and deposit the it throughout the leaves so they can make food...since the last time we did it. HA HA!
Now we can really see it!
Next he wanted to see if he could make a root grow...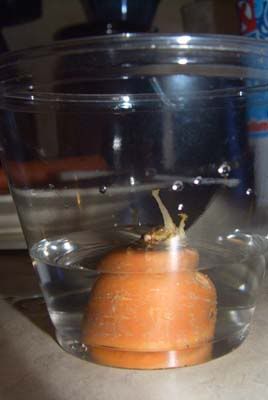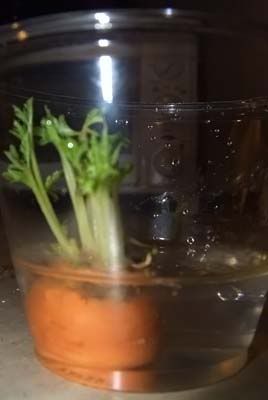 And then we HAD to make this little silly plant hair-do guy. I had managed to talk Elijah out of it. You don't talk Remy out of ANYTHING!
All the experiments have been thrown out now besides the celery, and he grows redder everyday.