Elijah has really taken off with educating himself here lately. It is very exciting to watch. One day we took off from school. I felt our day had amounted to, well, not much. Then I saw this!
He said this was a California Quail.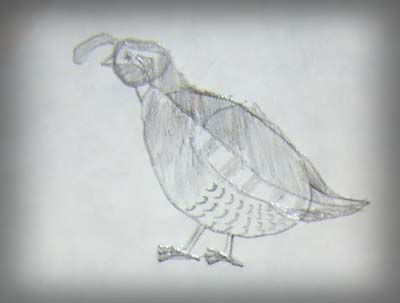 He drew the state, labeled it with important features complete with a key, and he drew what he says was the capitol building. I just took his word for it.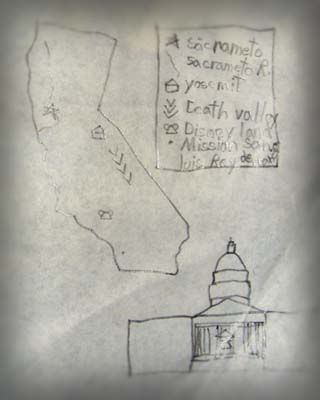 You have to love an environment that enhances that! I am so thankful for homeschooling.