In science today we have moved on into the realm of sound. It always feels good to move on into a new unit.


We discussed how sound must have matter to travel through. Robert Boyle discovered this when he extracted the air (matter) out of an enclosed space and tried to ring a bell. The result was he couldn't hear it ring unless it had air inside.


Elijah thought this was super cool.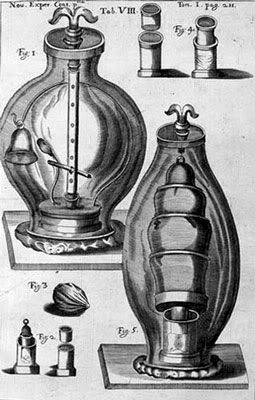 Eli did an experiment with a three-foot piece of string and a spoon. If you tie the string to the spoon and swing it until it bumps you can hear through the string (solid matter) and the second sound of the bell sound through the air (gas matter).