The boys nagged me all day long! I gave in when I heard for the last time I could stand that Remy was itchy. I figured a nice dip in a cold pool and then a hot bath would help him for a while. It did by the way. He hasn't complained since!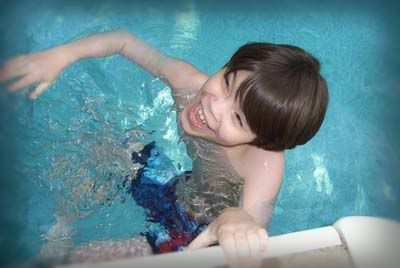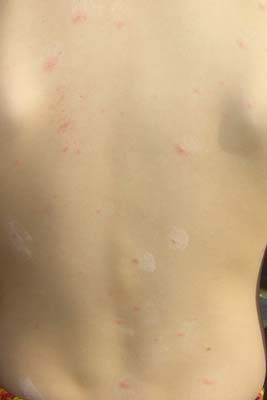 Atleast he is stylin' with his tattoos and his curious protusions! Hee hee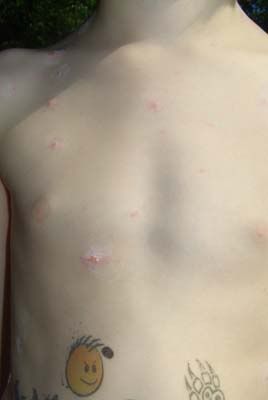 I have to giggle. We called the peds office this morning to make sure that is what he had...I was in denial. It is just crazy to me. And they were right away saying YES that is what it is and PLEASE don't bring him up here! HA HA! I hadn't planned on it!


What is bad about this is the quarantine and he feels good. He is driving me nuts.