We had started an African study in our "Story of the World" book a while back. I was newly pg and the super nose started around the time when it was time for the food part of the study. I remember looking at the ingredients and just knowing I couldn't stomach the smells or EAT it! HA HA


We did get around to it recently. We made
a Spicy Peanut Stew
over rice. It wasn't bad...but not as flavorful as I thought it would be. Eli enjoyed chopping all those veggies with me.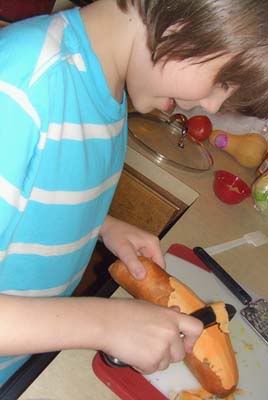 Elijah has really become a major helper in my kitchen. He can do anything you ask him to do. The past few months I have really appreciated him and all of his help. LIFE saver is what it is.


This was our stew...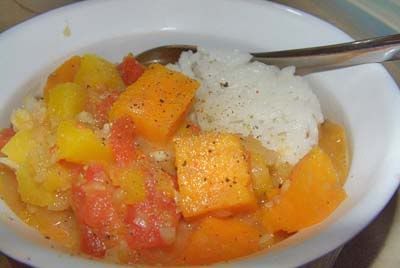 Remy hated it so much that he ate something else. He said that the little African children could keep their African Stew because he wasn't eating it. HA HA HA I now feel obliged to find a recipe that will turn his way of thinking around. I think it was just not the recipe that we would enjoy.