This was day six of the challenge. We took of for the weekend. :)


Today we had
Red Beans and Rice
. I actually made this last night for supper and we used it as a quick and easy lunch for our challenge today. I love leftovers because they are EASY!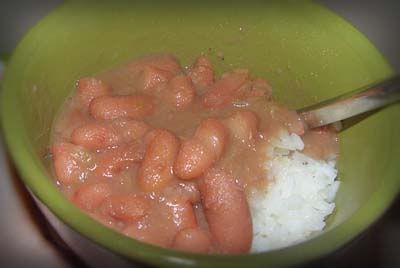 I do add in some liquid smoke, soy sauce, and nutrtional yeast (if I want to that day). Pink Salt is so yummy!!!! We add that on top, too. ;)


Everyone eats this one up, of course. I love this red beans recipe and it has stayed my staple recipe since it came out in the Vegetarian Times Magazine back in 2005! Try it!


The liquid smoke gives it a "bacon" flavor.