Elijah started his Oceanography Unit. He is loving this one. But what isn't fun about the ocean, ya know?


He carried out his first experiment on making currents...


He filled a large container with COLD water.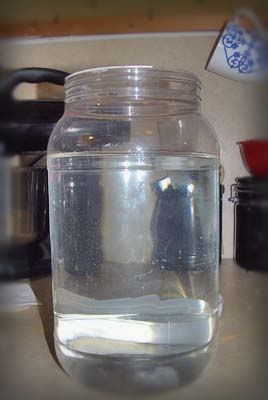 He then prepared an old spice jar with HOT water and green dye. He tied strings on the jar top first.






He placed the small jar of hot colored water carefully inside the big container of cold water.





The hot water rose to the top because hot water expands and becomes ligher than the cold water.


A neat way to study the "paths of the seas" or currents. ;)


You also have to love what Remy says at the end. :)


Sorry the video was dark, yikes!