I was extremely spoiled this Mother's Day. Not only was it my third Mother's day expecting a new little one, but it was the most spoiled I have ever felt. We will be staying home and doing nothing but swimming for fun the next few weeks. I think Matthew just wanted to spoil me after the hard time we had and while it was hard to accept it all...I know they did it from love.


I woke-up to these sweet wrapped presents. The boys decorated them and they are so cute. Remy drew sweet little things all over his.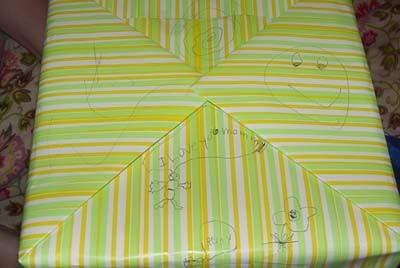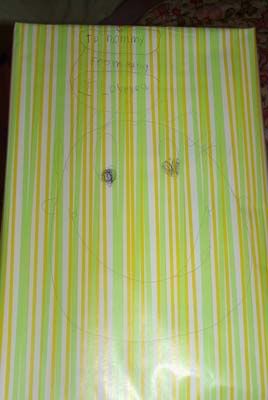 Elijah made a little oragami "lake" scene on his!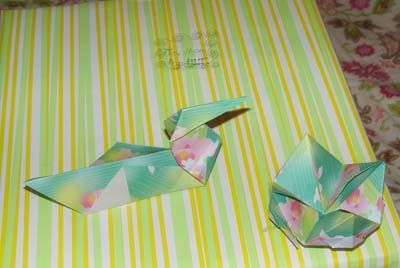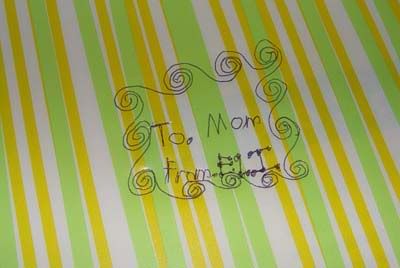 Remy gave me an ice cream maker that sets on the counter and I never have to worry about buying ice or rock salt again! LOVE IT! He has requested Mint Chocolate Chip for dessert tonight...so I will blog that later for you.


Elijah and I love Dim Sum and anything steamed and he got me the best bamboo steamer basket.


The boys also found a little something for Bumble Baby. They got a little sock monkey because you know Remy thinks that Bumble needs a monky just like he has. And they said that Bumble got me a cookie dough scooper since my other one bit the dust. HEE HEE I guess Bumbles would need a cookie making mama. ;)






They then went to all the "mommy" stores because it was cold and gloomy. I bought my mother the best present. I can't blog about it right now. Perhaps she will take a photo with it when she gets it. ;)


I went to the Family Christian Book Store and then they boys took me to Olive Garden. Matthew had a gift card and so we used that up. Our sweet friend Destiny served us while we were there. That was a treat.


After that I shopped for some lunch challenge stuff and came home. Bumble just felt so heavy yesterday and I forgot my belt.


Oh yea, I will now be able to wash more than 5 pieces of clothing at a time, they will not be sopping wet when I place them in the dryer, and my little cloth diapers will have a nice washing once Bumble is here because Matthew bought me a new washer!!!! It will be here thursday. My washer I have now is soooo ooollld! It walks when it washes, no joke, you can't adjust or balance it anymore. Matthew has held it together because I haven't wanted to spend the money. We have needed one BAD for the past few years. I can't wait!!!! I will be finding stuff to wash! OH, and it will hold my blankets!!!! I can wash all the jeans at once! I can wash all the towels at once!!!!


See what I mean? S-P-O-I-L-E-D! It was better than Christmas for me!


I love my men so much. I am so blessed. It almost undid me when I saw the gifts that the boys had bought and that through our time together through the years my little boys really know me. They know what I like and they aim to cherish me. It is so emotional that I almost can't go on when I think on it.


God, Thankyou for sweet men!