Yesterday Elijah completed the first course of his cake decorating journey. He was convinced that he was adding those ribbon roses to his cake that day. It didn't matter that he would learn them THAT night! Giggle. Matthew says he is like me...he must do the hardest most spectacular thing...no building up to it. ;) I think Eli learned well! Hee hee...


Here he is hard at work on those roses.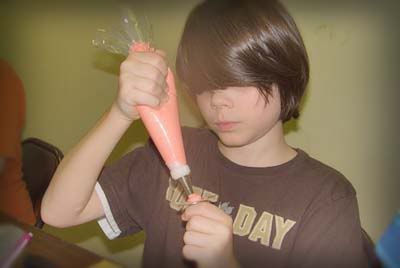 I didn't have anyone with me to help with Remy and I so wanted to be with Eli taking photos that last class. I had just told Remy he needed a haircut. He thought the rose scissors would work just fine. Crazy kid. He did however decide he needs art classes at Hobby Lobby himself now. I do not want to drive to Hobby Lobby twice in the week this pregnant. I told him to wait until after Bumble is here and I have nursing down and we would talk.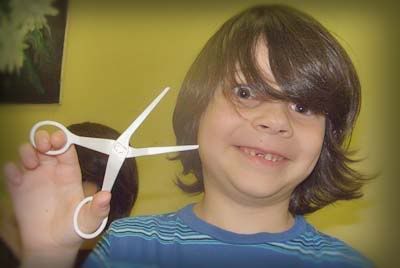 Mrs. Darlene is the cutest and she is so helpful to not only the other ladies in the class, but to Elijah. She always encourages him and tells the other ladies to look at what he has done. :) This is really her "thing" you can tell. She is really a blessing to Elijah and we are so thankful for her. Not many adults want to take the time to teach a child of 11 how to do something like this. We just love her. Elijah thinks she is magical in what she can do with icing. Giggle.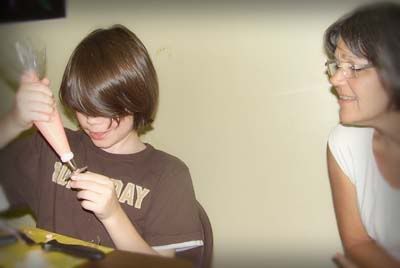 Eli hard at work!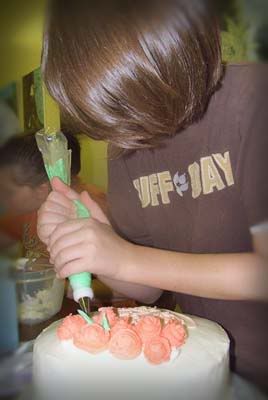 The cake!!!!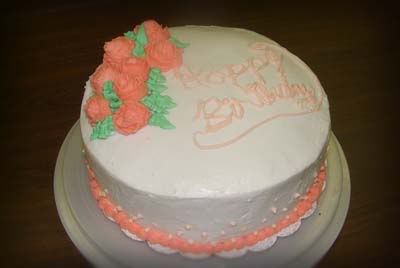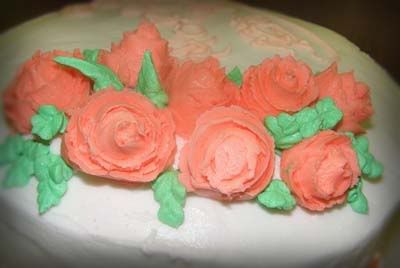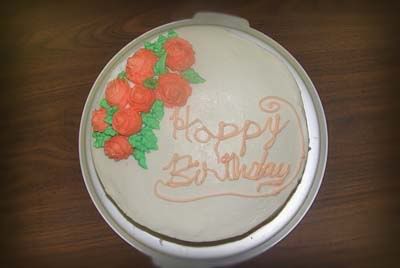 He did so well to have only just learned to do those roses that night! The biggest thing I have noticed with Eli is that it is hard for his little hands to put enough pressure on the bag with one-handed work. He is very coordinated with turning the nail though. I was very surprised.


Here he is all "graduated". ;)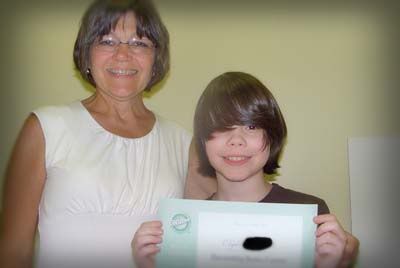 Next stop is his fondant and gumpaste starting in July!