It just so happened that we began looking at teeth in our homeschool when Remy finally decided to have that huge gap in the top of his mouth. ;)
I have to share a book he really loved!
Throw Your Tooth on the Roof
Tooth Traditions from Around the World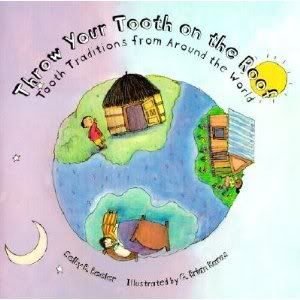 Remy delighted in the different ways children all over the world celebrated this HUGE milestone. We found that most either have a faerie visit them, a mouse, or they just throw it on the roof or bury the tooth. Very interesting...I had no clue!