Our little Bumble Bleu is the life of the party at our house. This week we said goodbye to Nanna after a months time of memories and journeys to our third child and her fifth grandbaby. We miss her so much!!!


I must say that I am in BLISS caring for this wee creature! I love him. I adore him. I think he is most excellant! I mentioned on facebook, "Noah smells so good that he enchants me from my responsibilities. It is like he is a little faerie who has spirited me away into the tree and a 100 years have passed instead of a few hours."


I am totally in love with my third little papoose. I am so glad he is here and he is mine. I ask Matthew daily if he is really real! I can't believe he is ours. *sigh*


I love his little MOHAWK!!! It is so blonde!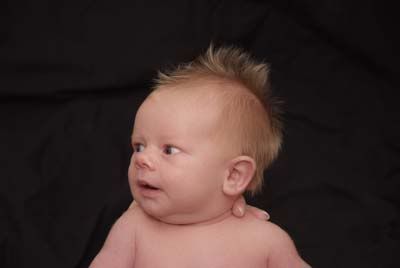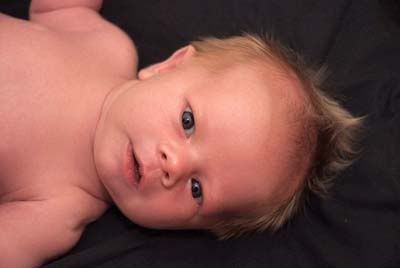 But he really doesn't like being out of MY arms. Heaven!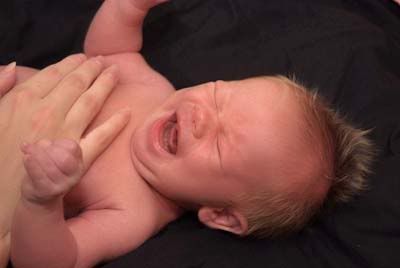 He loves to be outside. This is my favorite mobile photo of the week.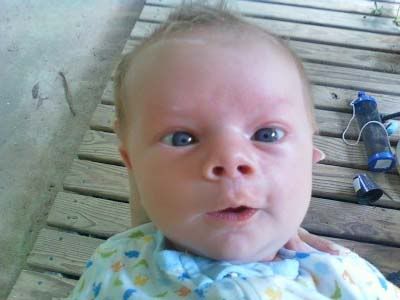 I could just EAT HIMS UP!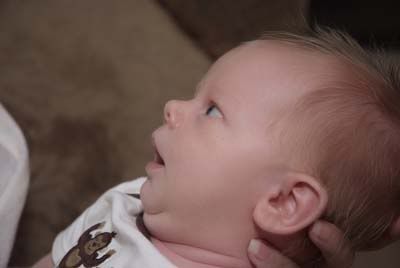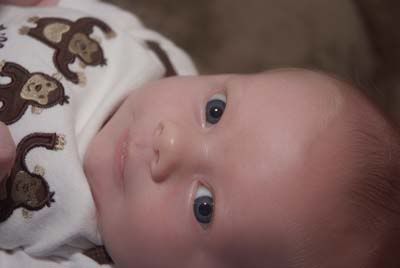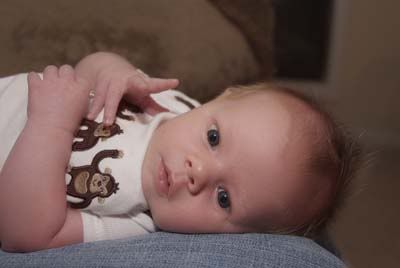 I hope you were able to gush over him the way we all do. Night Night! He is calling me to bed!