Eli is still into his cake making. This is his latest cake. :)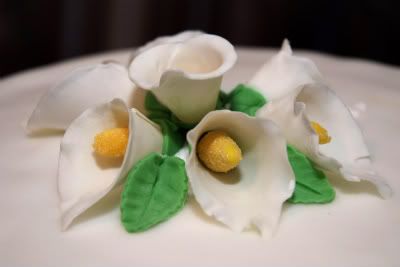 He did it all...had a little trouble smoothing the fondant, but hey he is 11. ;) I think we can let that slide and it is his fifth cake or so.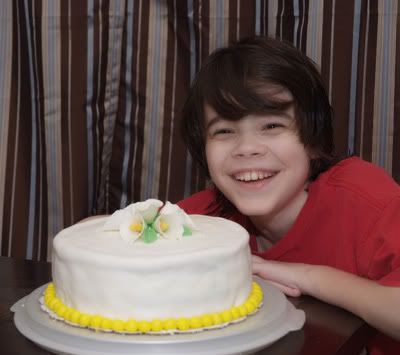 He was to enter this in the fair...but he said he wanted to eat it because even if he won the prize wasn't enough. LOL LOL LOL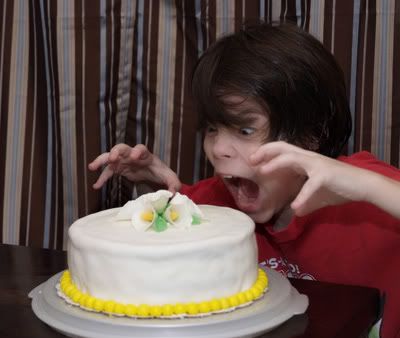 It took him two days to do his flowers. We were very proud of his work!