Noah's Grammy gave him this big fluffy bear with a bee on it because he is our sweet Bumble Bleu! :) He wasn't too thrilled with getting his picture made this evening.






These are his three stuffed animals that he has now collected. :) It begins...


He needs some quick mama lovin'.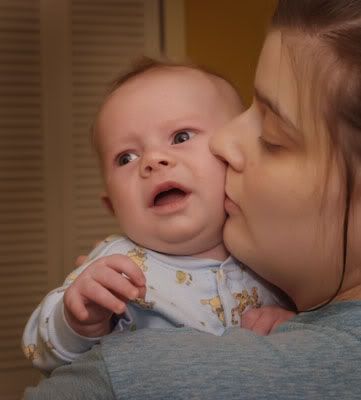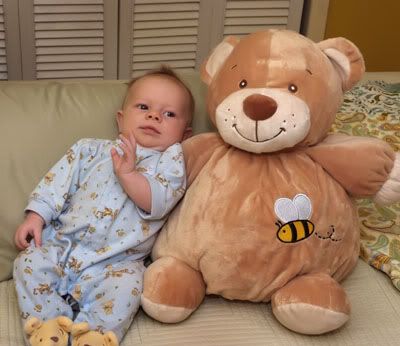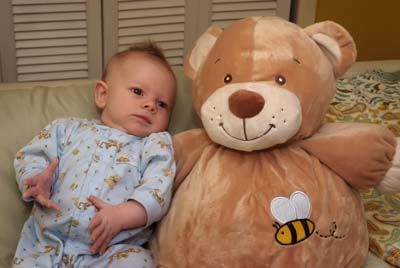 I thought the "Pooh Bear" Jammie was fitting. ;)