He loves her soooo much and she really loves him. :) Myka walked our puppies when we left that morning long ago to birth our Baby Bumbles. It seems so long ago, atleast. She was there to welcome us when we came home. She held and snuggled him as she welcomed him into our world. It was so neat.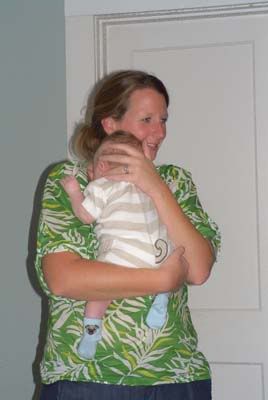 This was our first visit to their home with Noah out of me! HA HA!


You see this little boy reaching for and begging for the Baby Noah Bleu?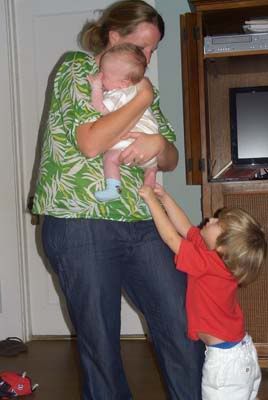 That is Asa. I LOVE hims!!!!


I remember rushing to see him at the hospital after he was born. How tiny he was! He grew way too fast...just as Bumble Bleu will. :(


Asa thinks we should just give him the baby and allow him to take him into his room and sit on top of him while he kisses him and tells him how great he is. HA HA HA HA!




When we came home that night from Myka's I shot these photos. Noah loves to sit in the stroller and watch me while I cook.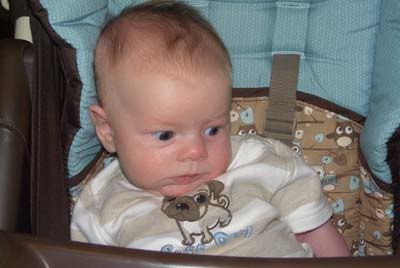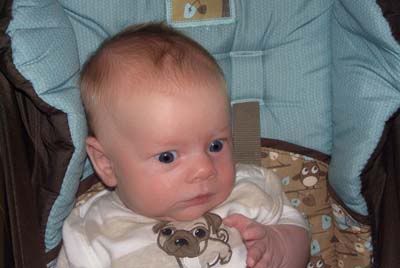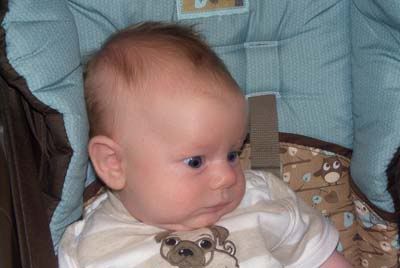 I love how those little faces change in each frame. Am I in love? Yes! :D