The boys had one of their favorite people over on one of those last summer days. The water was beginning to chill and they took one last jump into the pool. It was cold but boy did they have fun! :)


They even spent time in our little apple tree. I am not sure how many of those little apples they ate. Hee hee...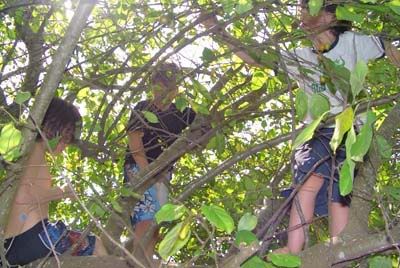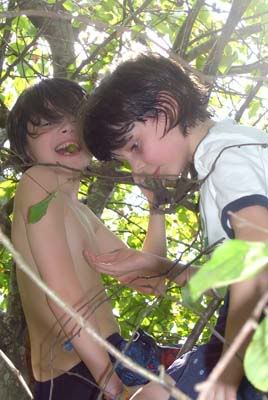 Crazy kids!


Thanks, Sherri, for giving us Patrick for the day. :) We love him!