With the cake decorating and fondant has come a revived love of playdoh in my boys. I love how the things they each make are so "them" in every way.


Eli made this creature and it is so anime down to the sparkles in its eyes. I just love my big boy and his vision in all things.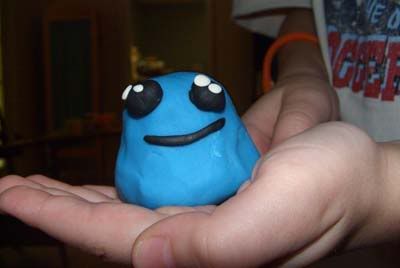 This one is so Remy. A creature eating a bug. My little nature boy. He thrills my heart!