Elijah put this shirt on for the theme. Hee hee...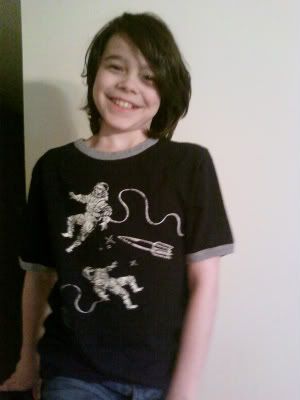 We enjoyed watching Neil Armstrong...



I told him how it felt when Christa the school teacher never made it to space. :(



And I shook my head in disbelief as i realized this happened the year Remy was born. How does time go so quickly?



Astronuauts are certainly made of something I am NOT made of. I would NEVER go...just not my thing. I always pray to God that my journey to him in the clouds is a quick one. I do not like being high in the sky and space is beyond my comprehension. Remember, I do not like teaching space to my children because it freaks me majorly out.


If you were alive for any of these events or have a sentiment to share, please feel free to do so.