I made this meal after being inspired from
Vegetarian Times March issue.
Raymond Blanc shares this gem of a recipe. You can find his
recipe here
.


This dish is so simple and amazing in flavor. It has something delicate about it and it just makes you feel good to eat it. Major comfort food. My husband's eyes rolled back in his head. If you make this DO NOT SUBSTITUTE the cheese called for in this recipe with anything else...at least the first time you create the dish.


You will start with a semolina and cheese dough that you allow to set in the fridge for atleast 2 hours.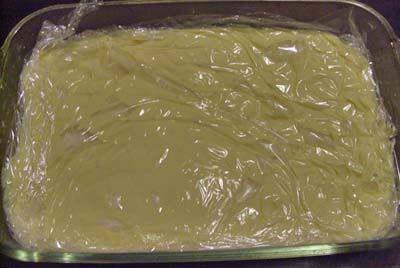 Once you make up your very delicate tasting tomato sauce, it is so good, you can poach the quenelles. Once that is done you combine, top with fresh cheese, and bake!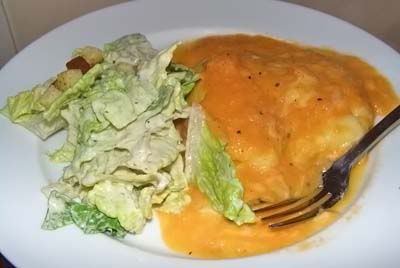 I haven't been able to cook much and boy do we miss my yummy vegetable based meals here. I shed a little tear when I took my first bite of this one. Enjoy!